Latest
Saudi Arabia To Launch A Flying Museum Tomorrow And It Will Take Off From Riyadh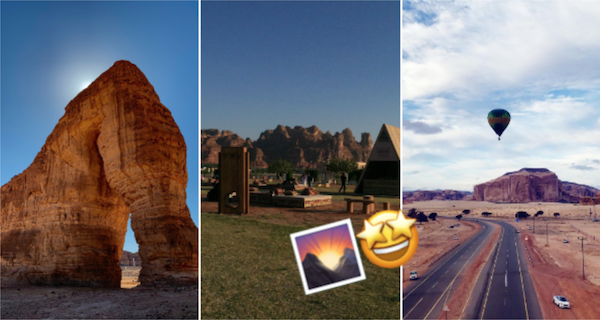 Yes, you read that right.
To attract tourists to the country Saudi Arabia has its eyes set on offering unique tourism experiences. With AlUla being one of the key focus areas for tourism, a new museum is set to launch tomorrow. Except in this museum, you'll be looking down below from a plane that passes over some of the ancient sites of AlUla.
Dubbed 'Museum in the Sky', Saudi Airlines teamed up with the Royal Commission of AlUla to bring about this experience. Onboard, expect replicas of some of the most artifacts unearthed at AlUla.
A unique and one-of-a-kind experience is coming to #AlUla in collaboration with @Saudi_Airlines

'Museum in the sky' will offer guests an exclusive look at replica artifacts and archaeological discoveries and secrets from the 'living museum' for one day only. #ExperienceAlUla pic.twitter.com/vDTFkOBGF7

— Experience AlUla | استكشف العلا (@ExperienceAlUla) November 3, 2021
Since the journey from Riyadh to AlUla takes about an hour, you can watch a documentary called 'The Architects of Ancient Arabia' by Discovery that's been added to the inflight entertainment system.