Latest
The Saudi Embassy In Sri Lanka Has Called On All Citizens To Postpone Their Travel To The Country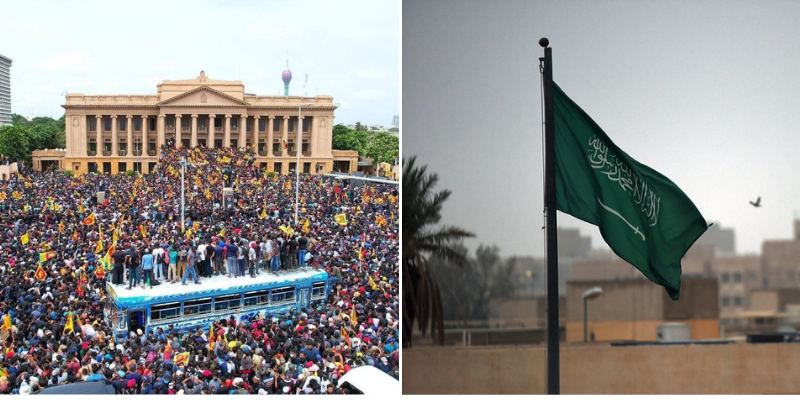 Sri Lanka is currently going through an economic crisis with protests breaking out in many parts of the country.
This past weekend, protestors stormed Sri Lankan Prime Minister Ranil Wickremesinghe's official residence in Colombo.
WATCH: Protesters storm presidential palace in Sri Lanka as economic crisis worsens pic.twitter.com/diIVaXx8Cd

— BNO News (@BNONews) July 9, 2022
In view of this, the Saudi Embassy has called on its citizens to postpone their travel.
#بيان من السفارة بشأن الأحداث الراهنة في جمهورية #سريلانكا pic.twitter.com/VxbrJ7qZF3

— السفارة في سريلانكا (@KSAembassylk) July 9, 2022
In a statement, the embassy said: "In light of the recent protests and demonstrations in Sri Lanka, (the Kingdom) calls on citizens who wish to travel there to postpone, and also calls on citizens living and present throughout the country to take precautions and to stay away from places of gatherings and demonstrations, and to abide by the local authorities' instructions."
Neighbouring Kuwait has also called on its citizens present in Sri Lanka to avoid protest hotspots and leave the country as soon as possible.