Travel
Travel Photographer Ravi Vora Makes His First His Trip After The Pandemic And It's To Saudi Arabia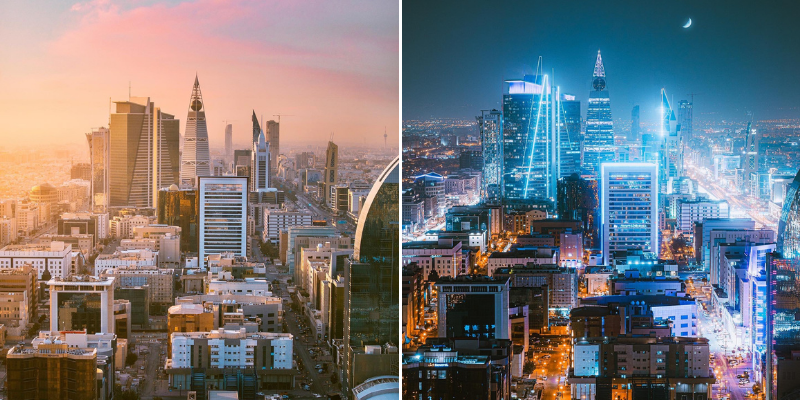 Los Angeles-based filmmaker and photographer Ravi Vora claims to have made his first trip out of his home country after the pandemic. And, guess where it's too? Saudi Arabia!!!
The photos he shoots bring in new perspectives and even if we've seen the place before, we're enticed to visit again.
gm from the middle east. pic.twitter.com/rks5S5hGn2

— Ravi Vora (@RaviVora) October 24, 2021
Riyadh by day and by night. Looks awesome at any time.
gm / gn, from saudi arabia pic.twitter.com/WxIcXQLmhk

— Ravi Vora (@RaviVora) October 22, 2021
Good morning world.
gm from the edge of the world. pic.twitter.com/svyaxlfEgi

— Ravi Vora (@RaviVora) October 28, 2021
Ravi teased his some 800K Instagram followers by uploading a series of IG stories updates throughout his stay.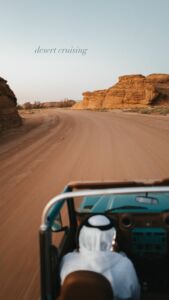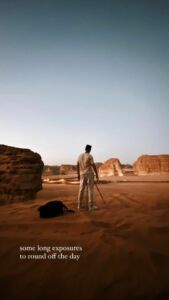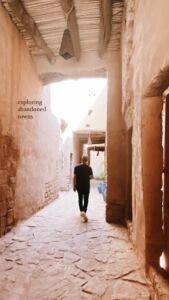 Seeing all these travel influencers coming to Saudi Arabia in the past few years, it seems like Saudi Arabia is set to make it big on the global tourist map.
traveling somewhere new every week used to be my life, and now that a new balance will be struck, this feels like a fresh start.

💃🏻 my desert beauty @arialxjade by my side made it even better.

📸 this is a still pulled from the legend @devinsupertramp's new RED 8k footage. 🤯

— Ravi Vora (@RaviVora) October 26, 2021