Makkah
Regular Applications For Entry To The Grand Mosque Is Resuming Soon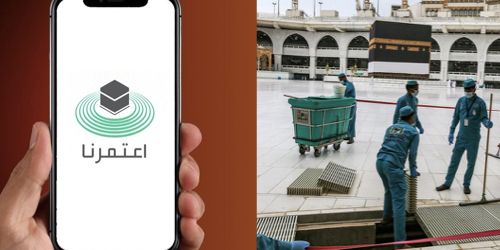 Hajj is wrapping up and soon, it will be possible for people based in Saudi Arabia to go for prayers or Umrah.
Applications are to be presented via the app, Eatmarnah
Permits will be available again from Saturday, after all Hajj rituals are completed.
Currently, pilgrims are performing Tawaaf at the Grand Mosque.
#صور
ضيوف الرحمن يؤدون طواف الوداع في ظل إجراءات احترازية مكثفة pic.twitter.com/fdujJTvjka

— إمارة منطقة مكة المكرمة (@makkahregion) July 22, 2021
Applications for praying and performing Umrah at the Grand Mosque were paused earlier this month to allow pilgrims to undertake their rituals smoothly and finalize sanitization of the holy site.
As many as 20,000 Umrah pilgrims and 60,000 worshipers per day were allowed into the mosque.
Only "immunized" people against COVID-19 have so far been allowed to perform the Umrah and visit the Prophet's Mosque in Medina.