Makkah
Saudi Arabia Increases Daily Umrah Pilgrim Capacity To 70,000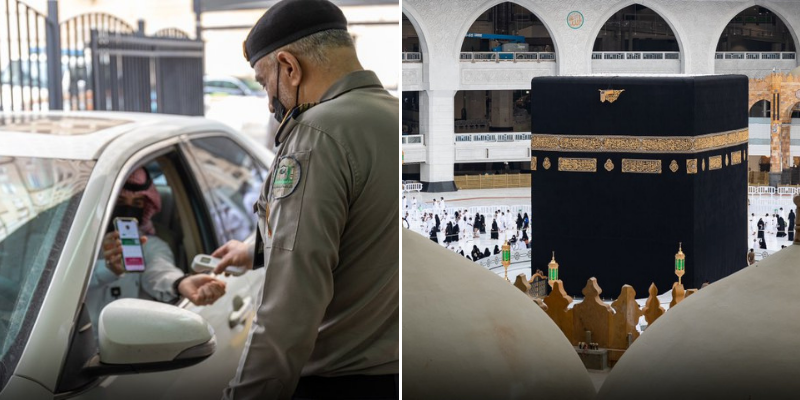 The Ministry of Hajj recently issued an important announcement on their Twitter handle.
The daily capacity of Umrah pilgrims has been boosted to 70,000 as of Wednesday and will remain at that level until further notice.
مع التأكيد على تطبيق الإجراءات الاحترازية، #وزارة_الحج_والعمرة بالتنسيق مع الجهات المختصة ترفع الطاقة الاستيعابية اليومية إلى 70 ألف معتمر يوميًّا.
يمكنكم الحجز عبر تطبيق "توكلنا" pic.twitter.com/PnCXYuj6M8

— وزارة الحج والعمرة (@HajMinistry) September 7, 2021

Foreign pilgrims have already started to arrive from last month after a temporary suspension was lifted. Permits for Umrah can be booked through the Tawakkalna and Eatmarna apps.
Qur'anic sessions and religious teachings provided by scholars at the Grand Mosque will resume soon, according to Hani bin Hosni Haidar, the official spokesman for the general presidency.
"الأمن والسلامة" عين لا تغفل عن تطبيق الإجراءات الاحترازية بمبنى الرئاسة العامة لشؤون المسجد الحرام والمسجد النبوي.https://t.co/limDMgYCYF#رئاسة_شؤون_الحرمين pic.twitter.com/ZYMBGP0A1s

— رئاسة شؤون الحرمين (@ReasahAlharmain) September 8, 2021

The daily number of new Covid-19 cases continues its gradual decline
#الصحة⁩ تعلن عن تسجيل (119) حالة إصابة جديدة بفيروس كورونا (كوفيد-19)، وتسجيل (7) حالات وفيات رحمهم الله، وتسجيل (188) حالة تعافي ليصبح إجمالي عدد الحالات المتعافية (534,639) حالة ولله الحمد. pic.twitter.com/qO96N50R1B

— و ز ا ر ة ا لـ صـ حـ ة السعودية (@SaudiMOH) September 8, 2021