Latest
A Saudi Artist Makes A Jaw-Dropping Portrait Of The Crown Prince Using Gemstones From Jabal Tuwaiq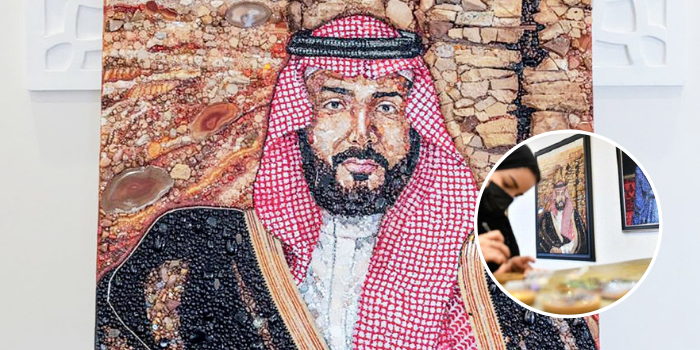 The Crown Prince Mohammed Bin Salman once remarked that "the Saudi people's mettle is like Jabal Tuwaiq." That saying inspired a female Saudi artist who collected gemstones and other minerals found in the area to make a stunning portrait of the Crown Prince.
Sarah Al-Zaidi spent five months making the mosaic-like portrait.
View this post on Instagram
The Jabal Tuwaiq escarpment cuts through central Arabia spanning a stretch of about 800 km. It starts from the fringes of the Rub Al-Khali desert and goes all the way up to Qassim. Saudi Arabia's famous Edge of the World site is located on this very escarpment.
Al-Zaidi has recently completed a similar portrait of Princess Reema bint Bandar Al Saud.
View this post on Instagram