Feature
Crown Prince Mohammad Bin Salman Has Decided To Sponsor The Renovation Of The Jakarta Islamic Center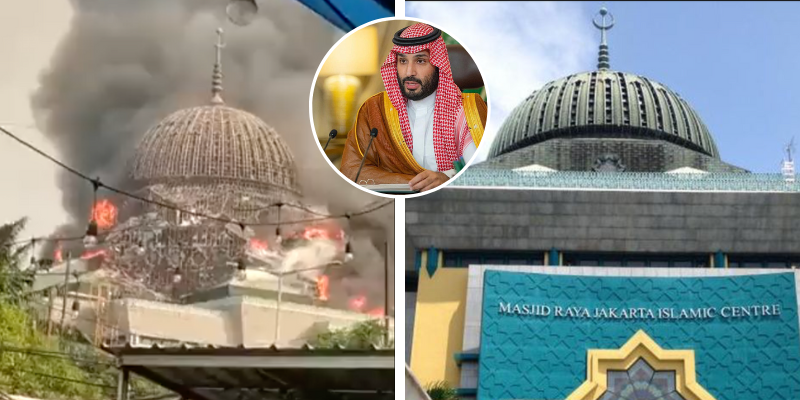 A tragic fire occurred at the Jakarta Islamic Center last month which caused the dome of the structure to collapse
WATCH 🚨 Huge dome of the Jakarta Islamic Centre Grand Mosque in Indonesia collapses following a major fire pic.twitter.com/916ecPbgAa

— Insider Paper (@TheInsiderPaper) October 19, 2022

The fire occurred at the site in Jakarta, Indonesia on October 20th, but thankfully no casualties were reported. The cause of the fire was suspected to be a mishap during the renovation of the dome. Residents reported seeing thick black smoke from miles away, which took around 5 hours to extinguish.
Saudi Crown Prince Mohammad bin Salman has decided to sponsor the renovation of the Islamic Center
#HRH_Crown_Prince announces that the Kingdom will Sponsorship the cost of renovation of the #Jakarta_Islamic_Center, following a fire incident last month. #SPAGOV pic.twitter.com/UfA5S65mur

— SPAENG (@Spa_Eng) November 16, 2022
The center covers an area of 109,435 square meters, surrounded by with many facilities. It  consists of a mosque with an area of 2,200 square meters, which can accommodate over 20,000 worshippers. The center also contains a research studies center and a conference hall.