Feature
Riyadh Is Getting A Total Transformation And It Looks Phenomenal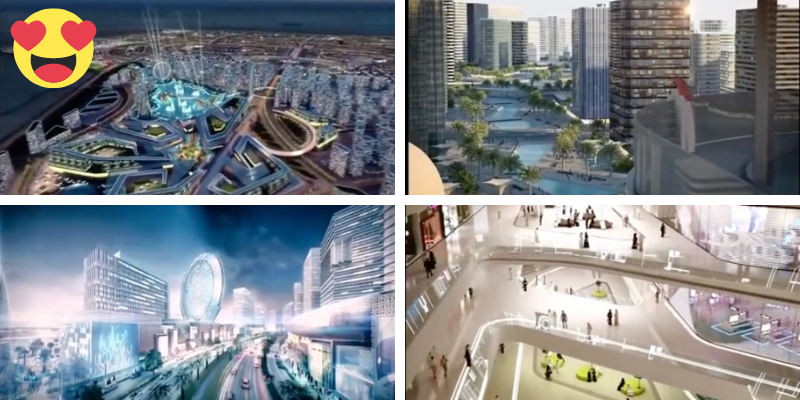 Just when you thought Riyadh couldn't get any better, the Saudi Crown Prince Mohammad bin Salman announced a whole new project that's about to TOTALLY re-vamp the city 🙌.
Say hello to Riyadh's awesome upcoming transformation scheme: Farasan district
The Crown Prince has announced Farasan district in northern eastern of Riyadh with the size of 35 million m2, with over 50k housing units, markets and malls, all ready to host a 250k population 📍💚🇸🇦.

— ﮼ابوخالد (@AzeezLazez) January 30, 2023
The video shows the future scheme of Riyadh's northern area that'll feature over 50 THOUSAND housing units, different markets and malls, measuring to be around 35 million meters squared! 👀
People are totally impressed with this new scheme and Riyadh's endless progression 👏
Riyadh is a global city and arguably has the one of the best, if not the best infrastructure out of any city in the MENA region. It'll be on par with Dubai very soon and it will probably surpass it soon as well.

— Faisal_Al Dakheel 🇸🇦 (@Faisal_dhakeel) January 30, 2023
People in the comments were all positive about the upcoming project, comparing Riyadh with Dubai! Some are hoping the Saudi capital will become one of the best MENA cities overall!