News
Riyadh Will Be Home To One Of The World's Largest Malls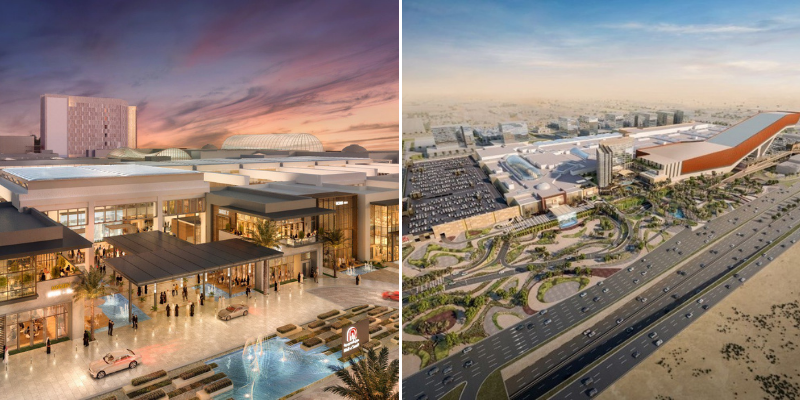 Called Mall Of Saudi, the mall has a size of a colossal 866,500m2 that's unheard of in the kingdom. This is despite the fact that we have no shortage of gargantuan-sized malls. It is being built by UAE-based retail giant Majid Al-Futtaim. Alain Bejjani, chief executive of the Majid Al-Futtaim, has officially kicked off the project on Thursday.
The mall is being built at a hefty SR16 billion.
اليوم رسميًا تنطلق أعمال تنفيذ أحد أكبر مولات العالم؛ #مول_السعودية بالرياض، والذي سيقدم باكتماله مجمع تجاري ضخم، وفنادق وحدائق ثلجية وصالات سينما ومجمع مطاعم مفتوح وحدائق خارجية كبرى pic.twitter.com/AcH3GTl2wL

— مشاريع السعودية (@SaudiProject) October 28, 2021
It will be home to nine hotels and even have residential units – now that's a first.
رئيس مجموعة "ماجد الفطيم" الإماراتية يعلن البدء غدا في إنشاء "مول السعودية" بـ #الرياض، وسيكون من أكبر المولات في العالم.
تكلفة المشروع 16 مليار ريال، وسينتهي خلال 48 شهرا. pic.twitter.com/8VKlhJGm5I

— العربية السعودية (@AlArabiya_KSA) October 27, 2021
Inside, a ski slope called Ski Saudi is also in the works that will be the largest in the Middle East.
بشكل رسمي غداً تبدأ أعمال تنفيذ مشروع #مول_السعودية والذي يحتضن أكثر من 600 متجر للتسوق على مساحة إجمالية قابلة للتأجير تبلغ 300 ألف م² ويضم حديقة ثلجية ومنطقة ترفيهية بالإضافة الى فندق pic.twitter.com/imIKJAAWb3

— عداد مشاريع الرياض (@AddadRuh) October 27, 2021
It is slated to open in 2025.
بدأ اليوم تنفيذ مشروع #مول_السعودية أحد أضخم المجمعات التجارية في المنطقة والذي يضم أكثر من 600 متجر وحديقة ثلجية ومنطقة ترفيهية وفندق بالاضافة لأكثر من 10 الاف موقف والمتوقع الانتهاء منه في اواخر 2025 pic.twitter.com/mtv1pvROxR

— عداد مشاريع الرياض (@AddadRuh) October 28, 2021