News
Schools Around Saudi Are Opening Next Week But Students From These Categories Are Exempted From Attending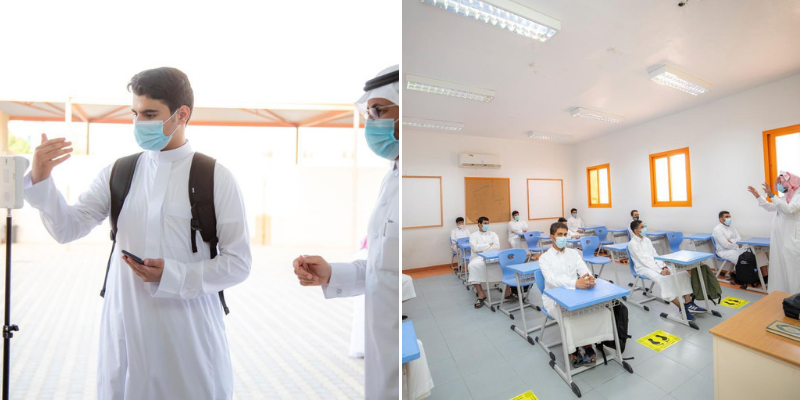 Schools from primary and kindergarten are set to resume on the 23rd of this month, however, a few categories of students have been granted exceptions from attending in-person classes.
The Saudi Gazette, quoting the Public Health Authority (Weqaya) states that 11 categories have been granted exemption and those include puils with chronic lung disease, chronic kidney disease, neuromuscular dystrophies, anemia, immune-related diseases and genetic diseases have been granted exemption such as Down syndrome.
Children with siblings who have these high risk factors caused by such diseases, or children with siblings or parents who have been excused from getting coronavirus vaccinations owing to health issues such as hypersensitivity to coronavirus vaccines, are likewise exempted from attending in-person classes.
Coming to the new regulations at schools, there will be no morning assemblies and canteens will remain closed.
So it looks like mamas will have to wake up early to ready those lunches for the little ones until the canteen reopen.