News
Security Footage Has Caught A Tragic Accident That Took Place In Asir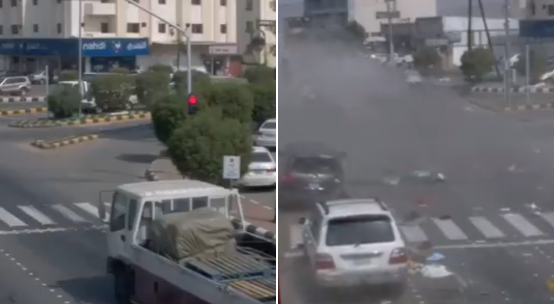 A massive and very tragic road accident took place in Asir this week and security footage of the incident is circulating on social media.
People are very concerned and confused
They are turning to social media to ask about the details of the accident. what caused it and, also, what the results have been.
Trigger Warning: The following video clip contains a horrific truck accident.
This is why it is trending pic.twitter.com/TaeVlATQAA

— 🇸🇦 وش سالفة الهاشتاق ؟ ➐ (@AbtTag) July 5, 2021
The General Administration of Asir Traffic has confirmed that the cause of the accident was a brake failure and that the accident resulted in the death of one person, while several others remain injured.