Restaurants
Al Baik Has Just Opened Its First Restaurant Outside Saudi Arabia In Bahrain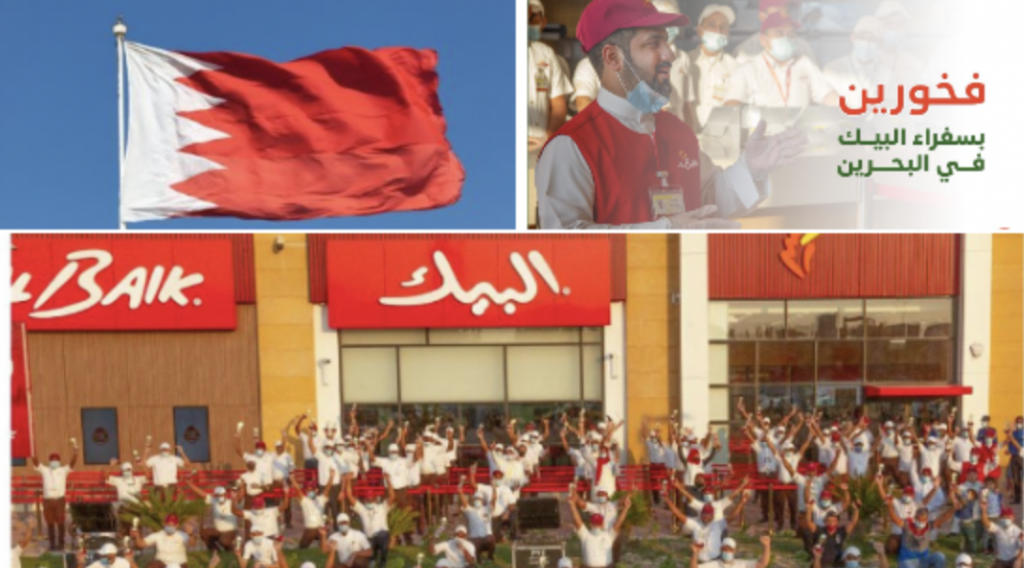 Al Baik is one of the most iconically Saudi experiences one can have and its joy is now being spread outside the Kingdom.
Al Baik has just opened its first branch in Bahrain – the first to be launched outside Saudi Arabia
Although an express branch opened at Bahrain's airport some time ago, this is the first full-fledged Al Baik (serving everything from its original menu – especially its famous fried chicken!) anywhere outside Saudi Arabia.
تم افتتاح أول فرع لمطعم البيك بالبحرين بمدينة زايد في مجمع سلطان وسط تنظيم مميز وتطبيق للإجراءات الاحترازية والتباعد الاجتماعي 😍🇧🇭#البيك_في_البحرين @albaik pic.twitter.com/2dlansxoCI

— بوابة البحرين (@b4bhcom) December 15, 2020
And it launches perfectly timed on Bahrain's National day
حياكم الله في البيك البحرين..
فرع السلطان مول و"قريباً" فرع مطار البحرين.#البيك_في_البحرين #سفراء_البيك pic.twitter.com/vTfg9AgqXf

— ®ALBAIK (@albaik) December 16, 2020
Al Baik has confirmed it is all part of Vision 2030 and the economic growth of the Kingdom. Al Baik is one of Saudi Arabia's oldest and most loved companies and the first to introduce fast food on such a wide and accessible scale to the people of Saudi Arabia.
And it's taste is unmatched.
#البيك_في_البحرين: مشاركة في قصة نجاح رؤية الوطن 2030 من خلال برنامج ريادة الشركات الوطنية. pic.twitter.com/P1GqBZGPNy

— ®ALBAIK (@albaik) December 16, 2020