Riyadh
It's Official: Riyadh Season To Kick Off On 20 October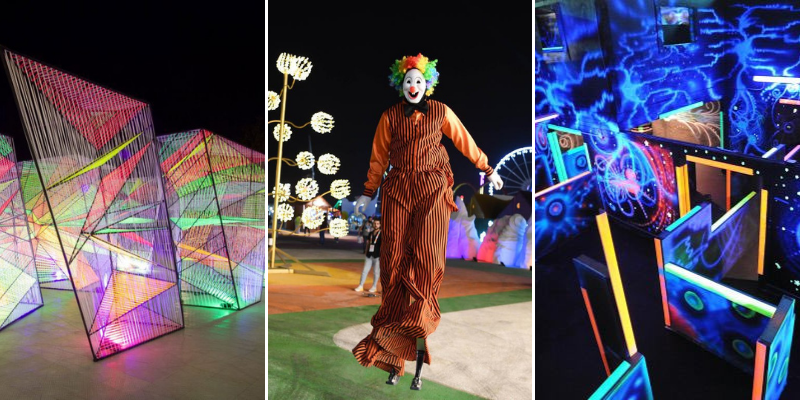 All of Riyadh has been enthusiastically waiting for the Riyadh Season. The first time it came two years ago was unlike anything we've seen before in the kingdom. This time around, the stakes are higher. We now know when it's starting.
Turki Al Al-Sheikh, Chairman of the General Entertainment Authority, tweeted that Riyadh Season would be starting on the 20th of October.
It has whipped up a storm on Twitter, with a host of local celebs tweeting about it.
ننتظركم بإذن الله يوم ٢٠ اكتوبر في حفل افتتاح ومسيرة #موسم_الرياض … تفاصيل الموسم سيعلن عنها في المؤتمر الصحفي يوم ٤ اكتوبر ان شاءالله … مفاجآت كبيرة وغير مسبوقة … وحشتونا ❤️🇸🇦🔥💪🏻 pic.twitter.com/R4c3oBWkI4

— TURKI ALALSHIKH (@Turki_alalshikh) September 25, 2021

7.500 activities will take place throughout the Riyadh Season, including ten global exhibits, 350 shows, 70 Arabic concerts, 18 Arabic plays and six global concerts and plays.
على الوعد.. وأكثر
14 منطقة، وفعاليات متنوعة نعيشها في أكثر من 7500 يوم#موسم_الرياض جاي في 20 أكتوبر pic.twitter.com/6KzraXg4nC

— موسم الرياض | Riyadh Season (@RiyadhSeason) September 25, 2021
Riyadh Season will take place in area spanning 5.4 million square meters, divided into 14 zones, according to Al-Sheikh, who added that further information would be released on Oct. 4.