Media
The Internet Is Loving This Photo Of The Crown Prince, Emir of Qatar and UAE's National Security Advisor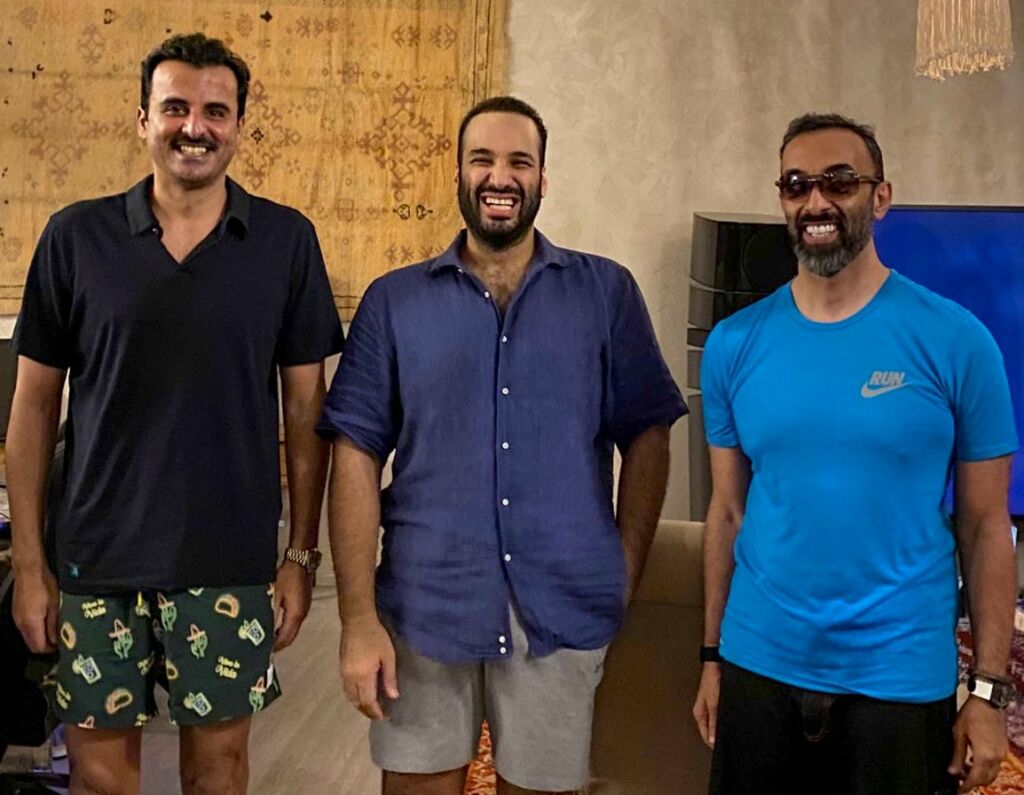 Bader Al Asaker is the Head of The Private Office of Crown Prince Mohammed bin Salman. He shared a photo last night on his Twitter account that the internet can't get over.
In the photo, one can see Crown Prince Mohammed bin Salman, Qatar's Emir Sheikh Tamim bin Hamad and UAE's National Security Advisor Sheikh Tahnoon bin Zayed with the accompanying tweet calling it a friendly and brotherly meeting.
لقاء ودي أخوي بالبحر الأحمر
يجمع سمو سيدي الأمير محمد بن سلمان وأمير دولة قطر الشيخ تميم بن حمد آل ثاني، ومستشار الأمن الوطني في دولة الإمارات الشيخ طحنون بن زايد آل نهيان. pic.twitter.com/2nAUJ8HPM5

— بدر العساكر Bader Al Asaker (@Badermasaker) September 17, 2021

The photo was taken in the Red Sea. The tweet was retweeted close to 7,000 times at the time of writing this piece.