Feature
Saudi Fans Are Totally Decked In Green As They Rally Towards Lusail Stadium For Today's Match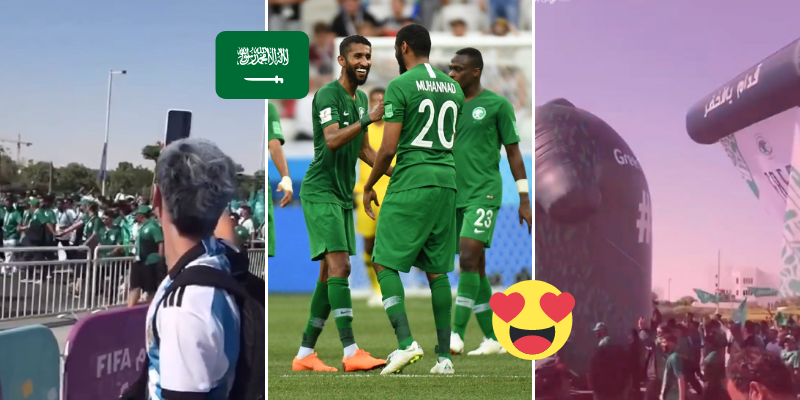 Bunches of Saudi fans were seen in green as they walked through the streets of Qatar towards Lusail stadium for today's match
Fans were seen dancing, cheering, and singing songs in support of the greens set to go up against Argentina this afternoon
ماراح نهايط.. 🤝

بس هدفنا صناعة التاريخ وحنا قدها 🇦🇷🇸🇦💚#Qatar2022 #FIFAWorldCup #قدام pic.twitter.com/48CgIasANX

— أخبار الهلال (@hilalstuff) November 21, 2022

This would be the first match of the Saudi national team this World Cup season, and the crowd is totally ready for it. Huge signs of Saudi's flags, the national team kit, and horse sculptures were all part of the march towards Lusail stadium.
Here are the players making their way to the stadium
🚨 بعثة الأخضر تستعد للمغادرة إلى استاد لوسيل 👏🇸🇦#Qatar2022 #FIFAWorldCup pic.twitter.com/PhAu2ljkVy

— أخبار الهلال (@hilalstuff) November 22, 2022
Fans are absolutely ecstatic to see their team score!
View this post on Instagram
People were cheering on the fans as they made their way through Qatar's streets to Lusail stadium. Some of Argentinas fans were even seen making videos and cheering on the national spirit of Saudi's fans.
The match will begin at 1pm KSA time