Al-khobar
The Ultimate List Of Things To Do On The Weekend In The Eastern Province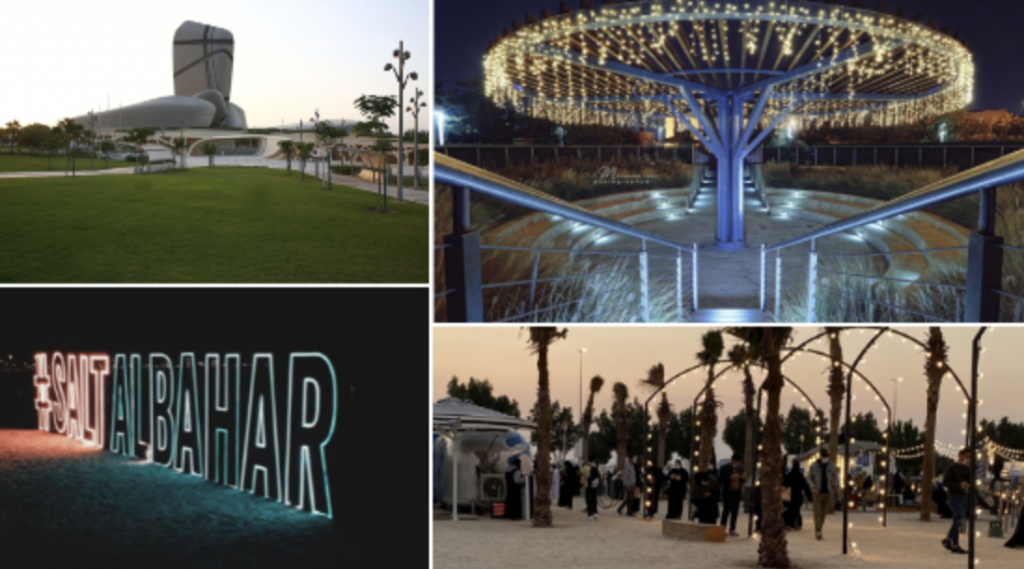 The Eastern Province is one of the most happening places in Saudi Arabia and amongst the top destinations within the Kingdom doe people to visit. There is the close proximity to the sea, just an hour's drive to Bahrain, and of course. the os many fun things to do within the province, itself.
And to those feeling spoilt for choices, this list will help figure out what to do to unwind in the Eastern Province after a long work week.
The King Abdulaziz International Cultural Center
Also known as Ithra, the center is one of the most interesting places in not just the Eastern Province but the entire Kingdom.
Ithra was established by Saudi Aramco to be an environment for 'transformative experiences to unlock the power of potential' through practices in arts, science, literature, and innovation. And there is always something exciting ongoing.
#إثراء Beautiful day in Dhahran Ithra pic.twitter.com/KTRc4Lgs9Z

— TARIQ (@TARlQ14) January 23, 2021
Abnormal Cafe
Coffee shops and cafes are great spaces to be in for those looking for some quiet and calm or even a casual, comfortable chance to catch up with friends but they are especially great in the winter. Abnormal Cafe has some of the most interesting and unique hot (and cold) beverages possible.
A must-try is their hot chocolate which feels less like a beverage and more like a delicious chocolatey dessert.
View this post on Instagram
Almana Park
Located in Al Khobar, the park is great to jog in, take a stroll, or take the kids out to run around and play in the fresh green space.
View this post on Instagram
Salt
The originally Dubai-based foodtruck launched its first Saudi branch in the Eastern Province some time ago and it is a must-visit for anyone looking to have some of the best burgers ever, all while in a wonderful beachy atmosphere.
https://twitter.com/n_iiii6/status/1346230407872851970?ref_src=twsrc%5Etfw%7Ctwcamp%5Etweetembed%7Ctwterm%5E1346230407872851970%7Ctwgr%5E%7Ctwcon%5Es1_&ref_url=https%3A%2F%2Flovin.co%2Fsaudi%2Far%2FD8A7D984D8AED8A8D8B1%2FD8A8D8B9D8AF-D8A3D8B3D8A8D988D8B9-D8B7D988D98AD984-D982D8A7D8A6D985D8A9-D984D8A3D985D8A7D983D986-D8B1D987D98AD8A8D8A9-D8AAD8B1D988D8AD%2F
The movies
So many cinemas and movie screens to choose from!
مافيه احلى من ريحة البوبكورن والمشروب المفضل مع فيلم جديد في موڤي
سينما 😌🍿🥤

ايش ناوين تشوفون؟ 🎥🎫https://t.co/OBTYWDDn1n#موڤي #muvicinemas pic.twitter.com/wQNTLPzWMA

— موڤي سينما (@muvicinemas) January 27, 2021