Best of
5 Saudi Films To Watch On Netflix Right Now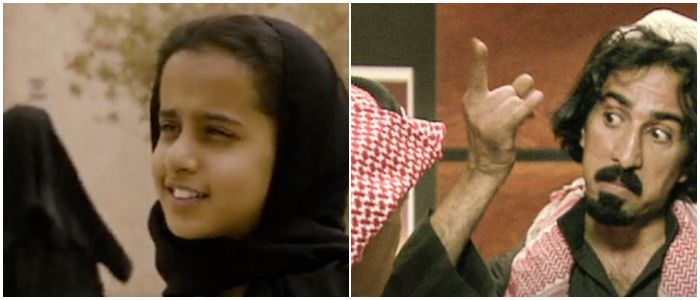 The last few years have been revolutionary as far as film and cinema go in Saudi Arabia. It was in 2018 that public cinemas returned to the Kingdom much to the delight of the public. Saudi films have been debuting on the world stage and Jeddah is even planning to host the first ever Red Sea International Film Festival later this year.
The Ministry Of Culture has even been encouraging budding Saudi filmmakers to develop their skills. And there's certainly no shortage of talent in Saudi film– some of which are available on Netflix.
Here are some Saudi films to add to your Netflix queue and watch ASAP:
Directed by Riyadh native Abdulaziz Al Shelahi, "Zero Distance" is a thriller involving an ominous photograph and a gun with a missing bullet.
"Nobody can tell the stories the Saudi Arabia has to tell better than the Saudi people themselves," Al Shelahi told KAWA News.
"Shams Alma'arif" or "The Book Of Sun" is a quirky, coming-of-age comedy about a high school student in Saudi who sets out to make an independent horror film with his best friend. The story surely takes parallels from the films own directors, Faris and Suhaib Godus.
You'll fall in love with the titular character of this award-winning Saudi film directed by a female director Haifaa Al-Mansour. Wadjda is a young schoolgirl who dreams of winning enough money to purchase her own bicycle so she can race her best friend in the streets of Riyadh. Wadjda's close bond with her mother who is also going through her own struggles will make you both laugh and cry.
Directed by Abdulmohsen Aldhabaan and filmed in Saudi Arabia, "Last Visit" is about a father and son bonding — and clashing– as they take a road trip to visit an ailing family member in a small village in Saudi. It's the age-old story about the misunderstandings between one generation and the next.
Sure to make you laugh, "Menahi" is the story of a man from a small Saudi village who strikes it rich and his adventures in Dubai. Fun fact: When this film was shown in Saudi in 2009, it was the first time a movie had been screened in public in 30 years!