Community
A Saudi Woman Attending An Otherwise Men-Only Meeting With The Crown Prince Is Everyone's New Role Model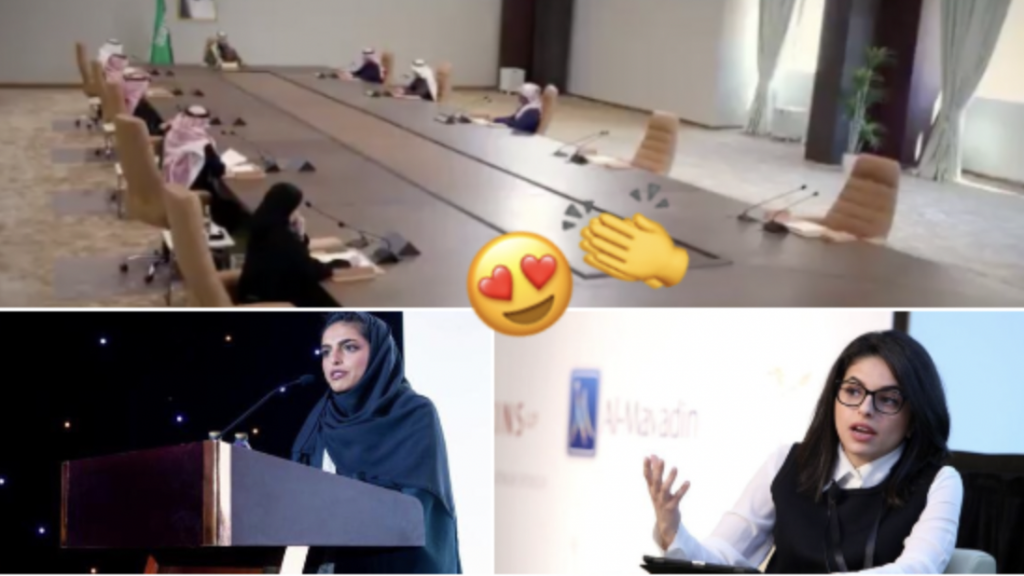 The very-important PIF strategy meeting, to discuss the economic plans of Saudi Arabia for the next five years, took place earlier this week and was headed by the Crown Prince, Mohammad Bin Salman.
And one aspect of the meeting that is particularly got people talking is the single woman in attendance of the meeting.
Here's everything you need to know about Shehan Al Azaz
She is the Secretary-General of the Board of Directors of Public Investment Fund and one of the first women to be practicing law in Saudi Arabia on such a major level.
https://twitter.com/bodour_mohd/status/1353428967575830529?ref_src=twsrc%5Etfw%7Ctwcamp%5Etweetembed%7Ctwterm%5E1353428967575830529%7Ctwgr%5E%7Ctwcon%5Es1_&ref_url=https%3A%2F%2Flovin.co%2Fsaudi%2Far%2FD988D8B3D8A7D8A6D984-D8A7D984D8A5D8B9D984D8A7D985%2FD985D986-D987D98A-D8A7D984D8B3D98AD8AFD8A9-D8A7D984D988D8ADD98AD8AFD8A9-D8A7D984D8AAD98A-D8ADD8B6D8B1D8AA-D8A5D8B7D984D8A7D982-D8A7D8B3%2F
She is the first Saudi woman lawyer to pass the New York bar exams and has also been listed in the Forbes Middle East list of 100 most powerful businesswomen in 2016.
She was called the 'Manufacturer of Deals'.
السيدة التي حضرت جلسة اجتماع استراتيجية صندوق الاستثمارات العامة الشيهانة العزاز pic.twitter.com/PwgHp1XlMI

— فوزيـة (@FawziaMuthyib) January 24, 2021
Shehan currently conducts commercial operations in the legal department of the Saudi Investment Fund.
She has also participated in numerous major conferences across the world and is an absolute inspiration to women (and young people in general) across Saudi Arabia.
فخرنا وبنتنا ❤️

#استراتيجيه_صندوق_الاستثمارات pic.twitter.com/i606kw7Trz

— االعضــــــــــيد 🇸🇦 (@alsum1400) January 24, 2021
She was recently received by the Global Affairs Council at the College of Law of the University of West New England, USA, to share her experience at a symposium entitled "Saudi in Zavia's Office". She has also lectured at several American universities, including Harvard University in Boston.
Al-Azaz is the only woman present at the meeting of the Board of Directors of the State Investment Fund