Community
A Saudi Woman Has Just Made History In The Equestrian World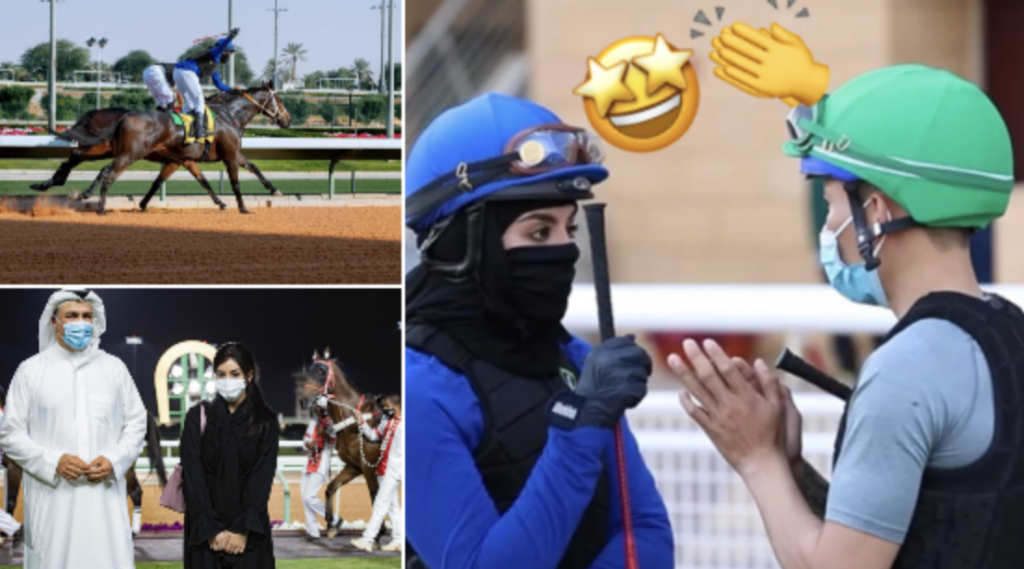 It seems that every day a Saudi woman makes her mark in the world of sports and it is nothing short of extremely inspiring.
And a Saudi woman has just made history again by joining the cavalry
She has just signed a contract with the prestigious Prince Saud bin Salman Stables.
يعلن اسطبل الامير سعود بن سلمان انه تم التعاقد مع الخياله امل فيصل اول خياله سعودية في الميدان الرسمي ميدان الملك عبدالعزيز

— مزرعة واسطبلات الامير سعود بن سلمان (@stablesbens) December 17, 2020
Amal has to take on extensive trainings, tests, and gather a lot of experience that was vetted by the Horse Racing Committee before they signed her.
بالأمس والبداية كانت .. لرحلة أول خيالة رسمياً بميدان المؤسس رحمة الله عليه
🇸🇦🥇🐎

صورة تجمعني مع رئيس هيئة سباقات الخيل
سمو الامير بندر بن خالد الفيصل pic.twitter.com/5I2MU2mveK

— الخيالة/ م.أمل بنت فيصل (@eng_af1) December 19, 2020
So proud of her!