Community
It Is International Education Day And This Is A Shout Out To All The Incredible Teachers In Saudi Arabia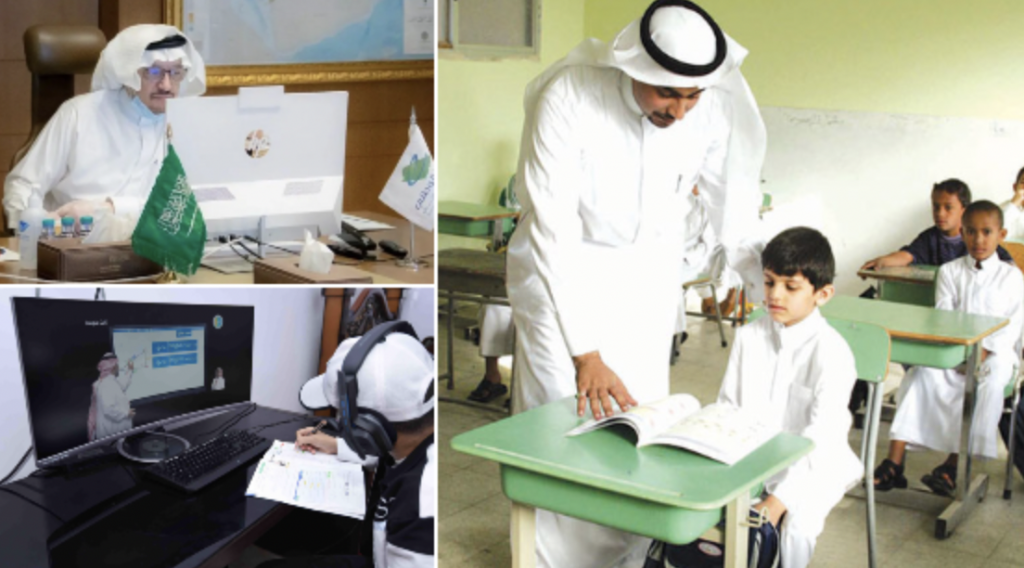 January 24th is the International Day of Education – a day to celebrate education and everyone involved in making it accessible to children across the world – and it is important to take a moment out to appreciate Saudi teachers and educators.
The Crown Prince Mohammed bin Salman has repeatedly also stated the importance of education to Saudi society and the government's mission to offer quality education to everyone in all stages of life, especially the early ones.
المملكة تحتفي بـ #اليوم_العالمي_للتعليم؛ محققةً منجزات نوعية في تطوير منظومة "التعليم عن بُعد"، خلال جائحة كورونا ودعم مبادرات البحث والابتكارhttps://t.co/kxfhdcGtLW pic.twitter.com/AaYwS0kDKf

— وزارة التعليم – عام (@moe_gov_sa) January 24, 2021
And the scope of the quality of education available in Saudi Arabia seems to widen every year
في #اليوم_العالمي_للتعليم؛ نحتفي بما تحققه المملكة بتوجيهات قيادتها -أعزها الله- من نجاحات غير مسبوقة في التعامل مع جائحة #كورونا، وما يبذله الباحثون وأعضاء هيئة التدريس والمعلمون والمعلمات والمدربون والإداريون من جهود وطنية مخلصة، لاستمرار #التعليم_عن_بُعد، وخدمة أبنائنا الطلبة. pic.twitter.com/kMKO9rqgZK

— د. حمد بن محمد آل الشيخ (@minister_moe_sa) January 24, 2021
Special shout out to all the teachers who have had to adjust their teaching methods during the pandemic and been a support system to their students
المدير العام لـ #تعليم_الطائف :
في #اليوم_العالمي_للتعليم ؛ قدمت المملكة أنموذجًا رائعًا في عملية التعليم عن بعد خلال جائحة كورونا، وأثبتت للعالم أجمع قدرتها الكبيرة في تطور التعليم ونهضته، لبناء مستقبل زاهر قائم على العلم والمعرفة. pic.twitter.com/fYhWgAkUpv

— إدارة تعليم الطائف (@MOE_TIF) January 24, 2021
Here's to accessible education!
شكراً لله ثم حكومة المملكة من الابتدائي وانا في التعليم المجاني العام و في البكالوريوس تخرجت بمرتبة الشرف الاولى من اول خمس جامعات بتخصصي والماجستير درست في اقوى جامعة بالعالم بتخصص مكافحة الارهاب

انا ابن القرية الي فتحت لي حكومة المملكة العالم ❤️🇸🇦 pic.twitter.com/iuas78pIvR

— Naif Harbi| نايف الحربي (@IamNaifHarbi) January 24, 2021