Community
Saudi Arabia Is Working On A Major Anti Discrimination Policy In The Workspace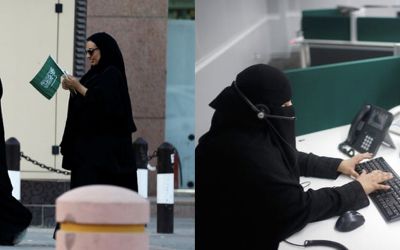 Women's History Month is an annual declared month that highlights the contributions of women to events in history and contemporary society.
But, of course, it is not enough to just celebrate women and their accomplishments but also push to make the world a more equitable, safe, and just place for women
This is why it is great to find out that the Saudi Ministry of Human Resources is working on a major anti-discrimination policy
Local news confirmed that the Ministry of Human Resources and Social Development is working on a national anti-discrimination policy that will be adopted in the near future.
According to the news, the policy, which bans all forms of discrimination, is the first of its kind in the Kingdom. The policies will strive to prevent gender discrimination in all aspects of the workforce, including in monthly salaries and the advertisement of jobs.
This is also coming in a response to a query via the ministry's Customer Care account on Twitter after a company published an advertisement for men-only jobs.