Community
Saudi Bakers Are Sharing Pictures Of Their Best Work To Win A Huge Cash Prize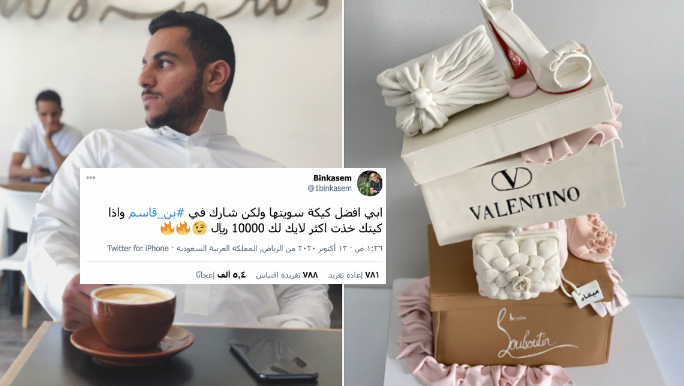 Saudi superstar chef, Bin Qasim, took over the internet recently by launching a competition that has got ever Saudi baker sharing pictures of their best work to date.
Bin Qasim is offering SAR 10,000 to one Saudi chef who will share the best picture of a cake they baked
And the result has been just endless pictures of drool-worthy cakes being shared through his hashtag.
And it is going to make people take a cheat day and order some desserts asap.
#بن_قاسم مافي فوز بس صحباتي اصرو عليا انزلها😂 pic.twitter.com/5D7TC70jSG

— Layan💜 (@lasam_4) October 13, 2020
SO GOOD
هذي أفضل كيكه سويتها

ادعموني ❤️❤️ pic.twitter.com/laua1yoxVn

— Ameerah (@An19452) October 12, 2020
10/10 for details
#بن_قاسم معليش انا سويتها قبل بن قاسم😔😂❤️ pic.twitter.com/0n9uWtAdgZ

— أمل (@Amalabdullah_3) April 28, 2020
HOW is this even possible
لما وصلت عمر الأربعين في الاسبوع الماضي حبيت اعكس حبي للروايات العالمية في كيكة (أليس في بلاد العجائب) #بن_قاسم pic.twitter.com/mIh1yNln6x

— Zahra Ali (@Zahraali_81) October 13, 2020
Keep em coming, bakers!