Community
Saudi Students Have Made An Art Installation Entirely Out Of Marine Junk To Raise Awareness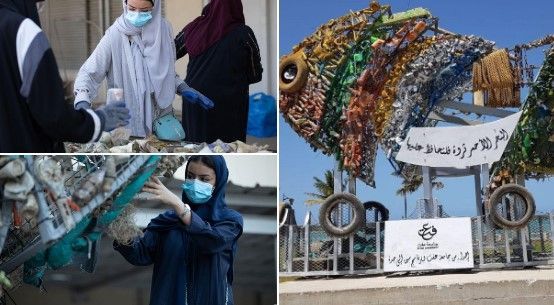 Marine waste and junk is, sadly, one of the biggest environmental issues the world is experiencing and everyone needs to be doing their part to bring awareness and engage in activity to change this.
And a few Saudi students have worked on an incredible project that invokes reflection on marine waste
The sculpture is made entirely of marine junk and is on display at Jeddah's waterfront.
طالبات سعوديات يصنعون من المخلفات البحرية بعد إعادة تدويرها إلى مجسمات جمالية في كورنيش جدة 🤩 pic.twitter.com/7WRFKCqHQv

— Gorgeous (@gorgeous4ew) May 3, 2021
Incredible!