Community
Saudis Have Donated More Than SAR 200 Million To Charity This Ramadan So Far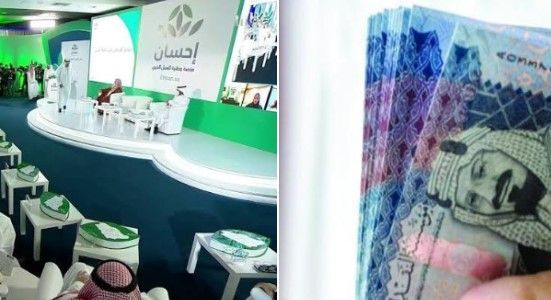 Ramadan is a blessed month for all Muslims and one where everyone is especially generous and looking out for their communities.
And it is clear that all Saudis are especially generous this blessed month
Ehsan, the national platform for charitable work founded by the Royal Decree, has received more than SAR 200 million for charitable donations and been able to help more than 400,000 beneficiaries.
The Custodian of the Two Holy Mosques, King Salman bin Abdulaziz Al Saud, is at the forefront of this and has donated 20 million Saudi riyals to Ehsan so far.
#عاجل#خادم_الحرمين_الشريفين يتبرع بمبلغ 20 مليون ريال للأعمال الخيرية وغير الربحية عبر #منصة_إحسان.https://t.co/ufTQLvmtdm#واس pic.twitter.com/XmHyQcb1Gm

— واس الأخبار الملكية (@spagov) April 16, 2021
Crown Prince Mohammed bin Salman Al Saud donated SAR 10 million
#عاجل
سمو #ولي_العهد يتبرع بمبلغ 10 ملايين ريال للأعمال الخيرية في #منصة_إحسان.https://t.co/5TrXM7TKAj#الحملة_الوطنية_للعمل_الخيري#واس pic.twitter.com/INK5A4U4hR

— واس الأخبار الملكية (@spagov) April 16, 2021
This is followed by Sulaiman Al-Rajhi, a famous Saudi businessman, who has donated 40 million Saudi riyals
نشكر وقف الشيخ سليمان بن عبدالعزيز الراجحي لتبرّعه السخي، وعطائه الكريم لـ #الحملة_الوطنية_للعمل_الخيري
فجزاكم الله كل خير.#العطاء_بإحسانhttps://t.co/ckNqAoHEti pic.twitter.com/671izO02sW

— إحسان (@EhsanSA) April 16, 2021