Community
Smell The Roses: Taif's Harvest Season Has Commenced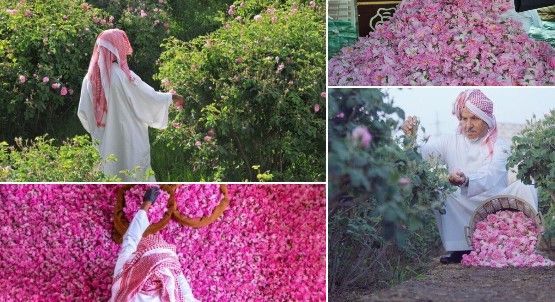 Even though people don't always know it, Saudi Arabia has so much diverse beauty and nature and is not all desert.
Taif, for instance, is known for its roses and produces excellent rose water and perfumes that are sold not just across the Kingdom but around the world
And the harvest season has jus started!
#الطايف_الان :
انطلاق موسم قطاف #الورد_الطائفي
• يمتد موسم القطاف الى 45 يوماً
• يتجاوز مجموع الورود المقطوفة نصف مليار ورده سنوياً.
تصوير ماجد عسيري pic.twitter.com/M0wxN9RjYq

— محافظة الطائف (@gov_taif) February 27, 2021
It is reported that Taif farmers produce more than 200 million roses per day; Each tree produces an average of 250 flowers per day during the season (45 days).