Community
Videos: A Saudi Diver Spent Her Weekend Trying To Rescue A Young Dolphin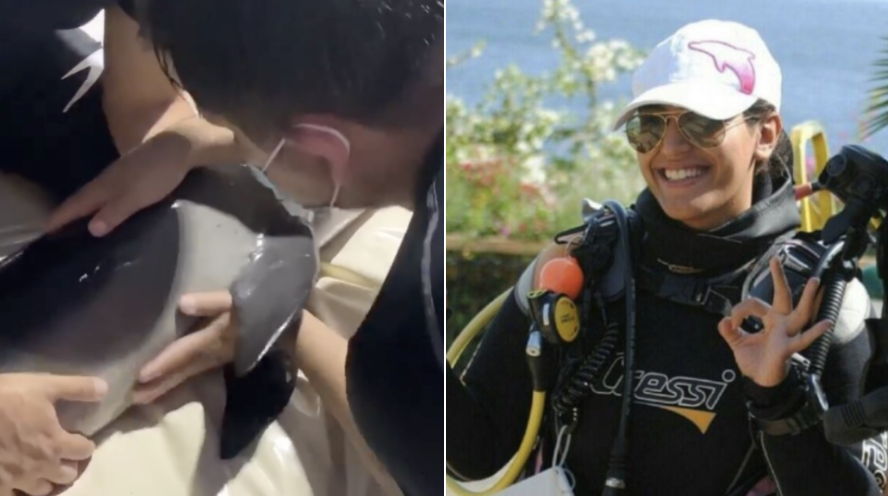 Nouf Al-Osaimi is the first Saudi woman to become a technical scuba diver and she is using her skills for a lot of good.
This weekend, Al Osaimi  tried to help a dolphin who was stuck in Baylasan Marina in the Economic City
The dolphin could not go out to the sea because of how young it was (just 4 months old) and extremely weak.
She decided to seek the help of a professional aquarium crew to help the young dolphin and transport it to the Aquarium Fakih in Jeddah where it could receive the right treatment and then be released into the open sea.
However, sadly, the dolphin was not able to survive – despite the best efforts of the team.
Nevertheless, kudos to Nouf for her inspiring work and efforts!
https://www.instagram.com/p/CEpf0qqlSWv/