COVID-19 In Saudi
10 Mosques Had To Be Shut Down After Worshippers Were Found Positive For COVID-19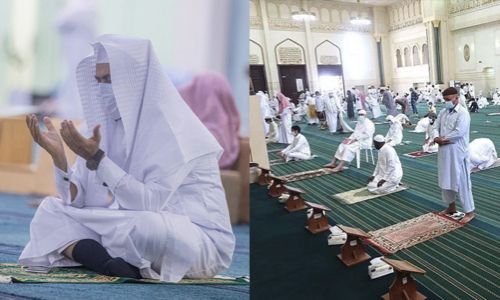 The Ministry of Islamic Affairs has temporarily closed 10 mosques across the kingdom.
Coronavirus cases were detected among worshippers and staff in these mosques
The closed mosques include three in the Horaimilah governorate, and one each in Al Aflaj and Al Dalam, three others in the Northern Border region, and one each in the Al Mandaq governorate in Al Baha and Dammam in the Eastern region.
The mosques will be closed for 24 to 48 hours for sterilization
In cases where the imams or muezzin have been infected, substitutes will carry out the tasks.
The ministry is calling on worshipers to take all precautionary measures such as wearing facemasks, bringing prayer rugs, and maintaining a physical distance.