COVID-19 In Saudi
A New And More Dangerous Coronavirus Strain Is Now Spreading In Several Countries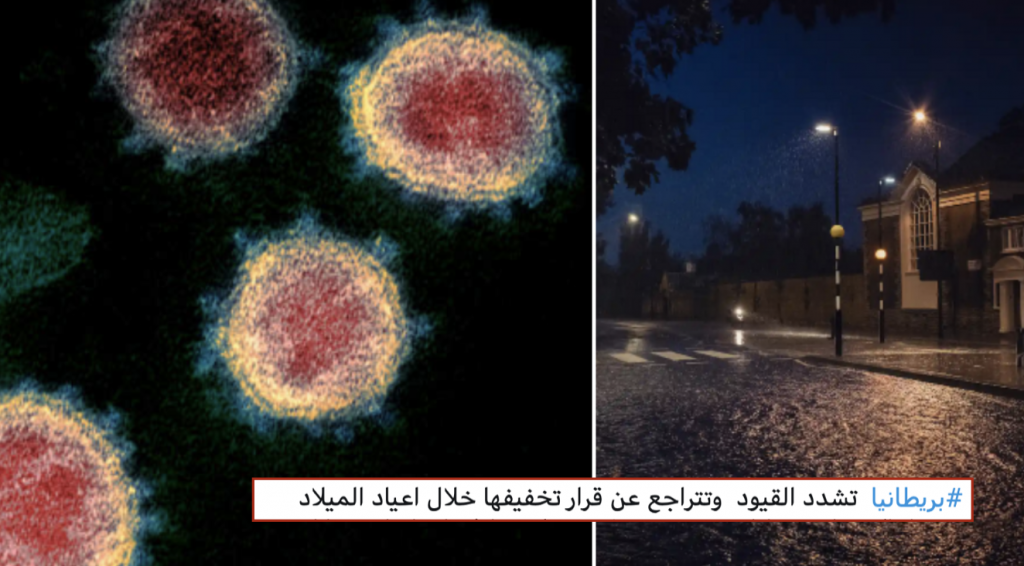 A new mutant strain of the coronavirus is threatening the global fight to end the COVID-19 pandemic.
The new strain causes the same medical conditions as the original but is 70 percent more infectious. It has been identified in the UK, several other European countries, Australia and South Africa, and the British health minister said on Sunday that it was "out of control."
Restrictions are being tightened as Christmas approaches
#بريطانيا تشدد القيود وتتراجع عن قرار تخفيفها خلال اعياد الميلاد بعدما تاكد ظهور سلالة جديدة من فيروس كورونا في انجلترا ومنها لندن ينتشر بوتيرة اسرع من كوفيد-١٩.

— ⓙⓐⓕⓕⓐⓡ (@Jsultan77) December 20, 2020
On Thursday, Saudi Arabia officially introduced the Pfizer-BioNTech COVID-19 to all citizens and residents of the country on a registration basis.
سعدت صباح اليوم بأخذ لقاح كورونا مع مجموعة من المواطنين.

أشكر خادم الحرمين الشريفين وسمو ولي العهد الذين جعلوا صحة الإنسان أولاً.

اليوم بداية انفراج هذه الأزمة ومتفائلون بقرب نهايتها.

دمتم بصحة pic.twitter.com/LeVF9EwZv9

— توفيق الربيعة (@tfrabiah) December 17, 2020