COVID-19 In Saudi
6 Common COVID-19 Myths Debunked By Saudi Authorities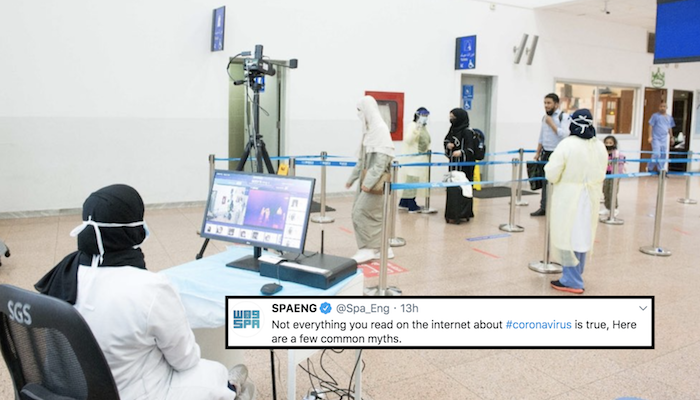 Not everything you read on the internet is true and Saudi authorities are going to great lengths to debunk the most common COVID-19 myths.
With our social feeds being the source of constant COVID-19 updates, among the news, you've probably also got WhatsApps and social posts from friends and families containing myths about the virus.
What causes it, what'll stop it, who gets it, and everything in between.
So authorities have created a graphic to dispel the myths and to make sure we're fully informed.
"Not everything you read on the internet about
coronavirus
is true"
Be informed of the following:
Any age can get COVID-19
Warm of cool weather does not kill the virus
Mosquitos don't spread the virus
Household pets can't spread the virus
Gargling with salt water doesn't kill the virus
Antibiotics kill bacteria, not viruses