COVID-19 In Saudi
Education Will Continue To Take Place Remotely Till The End Of The School Year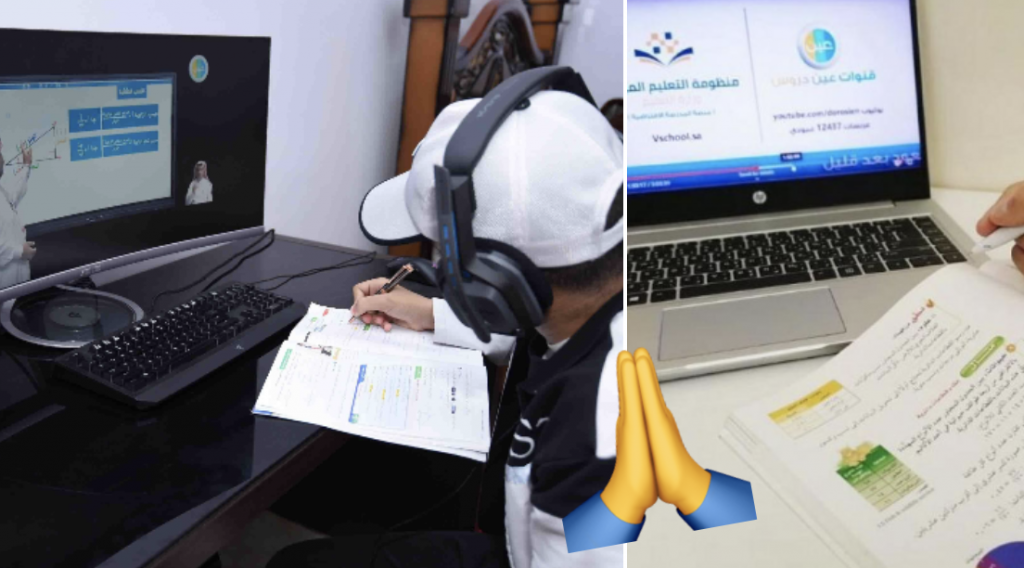 The Minister of Education, Dr. Hamad bin Muhammad Al Al-Sheikh, has confirmed that remote education will continue until the end of this academic year.
His Excellency, the Minister, took to the internet to clarify that for the safety of students and after assessing the situation for the past few weeks, it has been decided that education will continue to take place remotely till the end of the school year.
حرصاً من القيادة -حفظها الله-على سلامة منسوبي التعليم في ظل استمرار جائحة #كورونا، وبعد تقييم الوضع خلال الأسابيع الماضية؛ فقد صدر الأمر السامي الكريم باستمرار #التعليم_عن_بُعد حتى نهاية العام الدراسي في التعليم العام والجامعي والتدريب التقني الحكومي والأهلي؛ وفق الضوابط المطبقة.

— د. حمد بن محمد آل الشيخ (@minister_moe_sa) February 22, 2021
In addition to the successes achieved in distance education through the Madrasati platform, various educational alternatives such as via satellite, on YouTube, and other portals are also in place.
جدول دروس الحصص اليومية للمرحلة الثانوية (المستوى الثاني) من الأسبوع السادس للفصل الدراسي الثاني، عبر #قنوات_عين على تردد عربسات 12437، فى بث مباشر من الساعة 9 صباحاً، ويُعاد طوال اليوم، أو عبر رابط القناة على اليوتيوب:
⁦ https://t.co/dmmnCAymNP pic.twitter.com/HVF4uTtXfj

— وزارة التعليم – عام (@moe_gov_sa) February 20, 2021