COVID-19 In Saudi
It Is Now Mandatory For Workers In Specific Industries To Get Vaccinated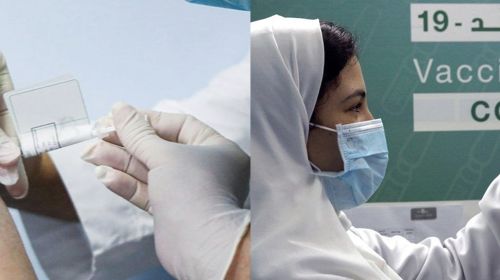 Several ministries are making it mandatory for workers in certain industries to get vaccinated.
By mid-May, coronavirus vaccinations will be mandatory for all barbershop, salon, restaurant, cafe, and food outlet workers in Saudi Arabia
Workers will be required to be vaccinated in order to protect public health and curb the spread of the virus. Those who are not vaccinated before the deadline must provide a negative PCR test result every seven days at the expense of the employer.
The Ministry of Health has expanded the vaccination rollout and launched more than 500 COVID-19 vaccination centers across all regions of the Kingdom. Vaccination is free and people need to just register on the Sehhaty application and then sign up for an appointment.
More than 3.6 million COVID-19 vaccine doses have been administered so far.