COVID-19 In Saudi
Saudi Ministry of Interior Will Implement 24-Hour Curfew Across All Kingdom's Regions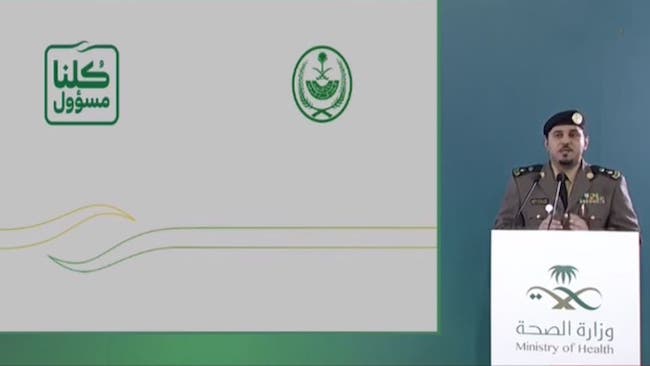 The official spokesperson of the Ministry of Interior, Col. Talal Al-Shalhoub, confirmed during the daily press conference on the developments of the Coronavirus held today that paper permits are still accepted and will only be canceled by an official announcement.
Security authorities will impose the 24-hour curfew across all regions in the country on Friday at 05:00 PM until Wednesday, May 27, 2020.
The ministry's spokesperson urged all members of the public to strictly adhere to the safety and health precautions, social distancing rules, and prevent gatherings in all its forms to prevent a further outbreak of the virus.
Thanks to all security men, God bless you heroes
#عاجل
المتحدث الأمني لوزارة الداخلية: سيقوم رجال الأمن بمتابعة الالتزام بذلك في الأحياء السكنية ومواقع الاستراحات وغيرها من المناطق العامة كذلك في القرى والهجر والمراكز لضبط أي مخالفات واتخاذ الإجراءات النظامية بحق مرتكبيها.#واس_عام

— واس العام (@SPAregions) May 22, 2020