COVID-19 In Saudi
The COVID-19 Restrictions Have Been Extended For 20 More Days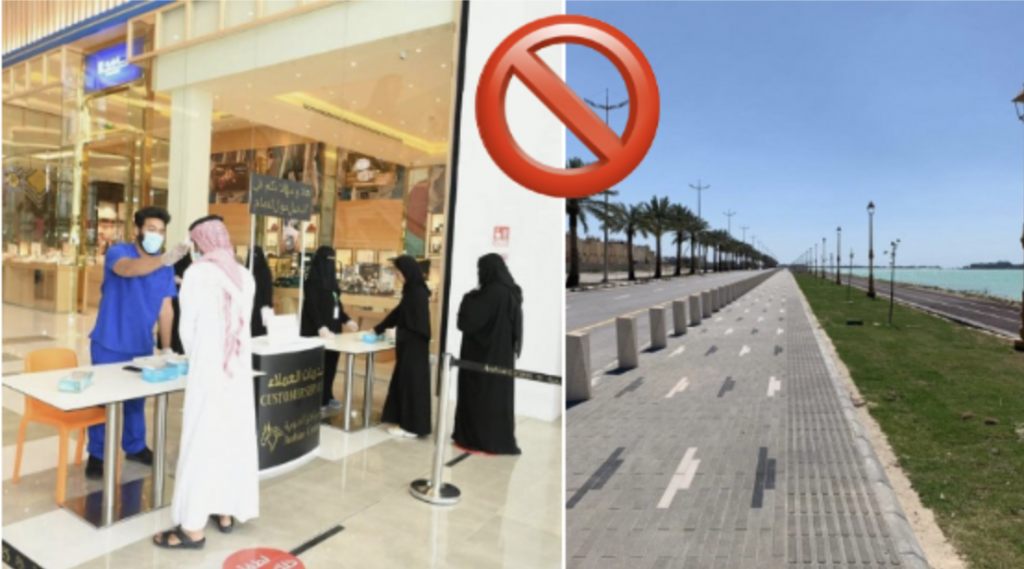 The COVID-19 restrictions have been extended for another 20 days in an attempt to curb the spread of the virus.
The measures include a ban on gatherings, entertainment and events, as well as the closure of cinemas and restaurants
The extension of the precautionary measures is expected to come into effect on Sunday at 10 PM KSA time.
The measures – which were reintroduced on February 4 due to a sudden growth in numbers – will be under continuous evaluation by authorities.
مصدر مسؤول في وزارة الداخلية: تمديد العمل بالإجراءات الاحترازية مدة (20) يوماً إضافياً للتجمعات البشرية، وإيقاف الأنشطة والفعاليات الترفيهية بدءاً من الساعة 10 من مساء يوم الأحد 2 / 7 / 1442هـ ليكون الإجمالي (30) يوماً قابلة للتمديد. https://t.co/KzA920cm9m#واس_عام pic.twitter.com/b3FRhrpLs6

— واس العام (@SPAregions) February 14, 2021
Last month, the Interior Ministry said it intended to delay the lifting of the travel suspension for citizens and pushing back the opening of borders from March 31 to May 17.