COVID-19 In Saudi
The Ministry Of Health Is Urging People To Get Vaccinated As The First Step Back To Normalcy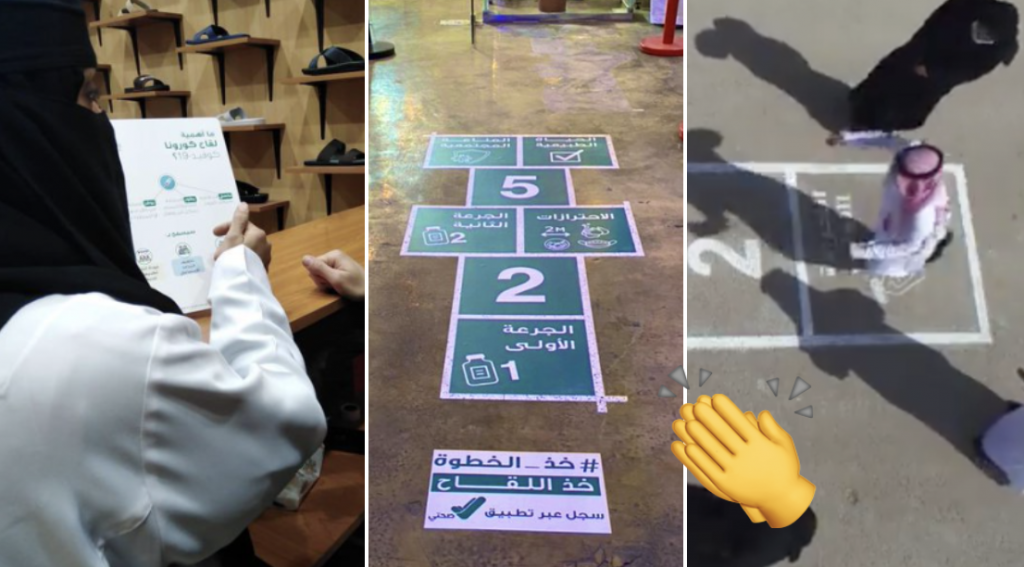 As Saudi Arabia lifted most of its coronavirus restrictions, the Kingdom's Minister of Health Dr. Tawfik al-Rabiah urged the public to take the vaccine to protect themselves against the disease.
He took to Twitter to ask everyone to get the vaccine and take the step to start the journey towards 'normalcy' after a year of the pandemic.
أمضينا عاما في هذه الجائحة، وهذه خطتنا نحو الحياة الطبيعية
خذ الخطوة وابدأ رحلتك، فسلامتك هي الأهم. #خذ_الخطوة .. خذ اللقاح https://t.co/uce6AX0kAx

— توفيق الربيعة (@tfrabiah) March 6, 2021
Over 100 vaccine centers have opened around the country since Saudi Arabia began its nationwide vaccination campaign on December 17
#خذ_الخطوة
الحمدلله اليوم اخذت الجرعة الأولى من #لقاح_كورونا
والحقيقة هذه كانت رابع مرة ازور فيها المركز
وفي كل مرة كنت انبهر اكثر من التنظيم الرائع والجهود الجبارة من ولاة أمرنا حفظهم الله ومعالي وزير الصحة ومن كل فرد يعمل في الصحة وفي مراكز اللقاح ..

شكرًا 💚🇸🇦 pic.twitter.com/f5cWdDmDR5

— هناء الرشودي (@H__alrshoudi) March 7, 2021
Most of its coronavirus countermeasures, including lifting the suspension on indoor dining, reopening shopping malls and gyms, and allowing entertainment activities to resume have now been lifted.