Dammam
Video: A Crack In The Road In Al Khobar Caused Major Traffic Disruptions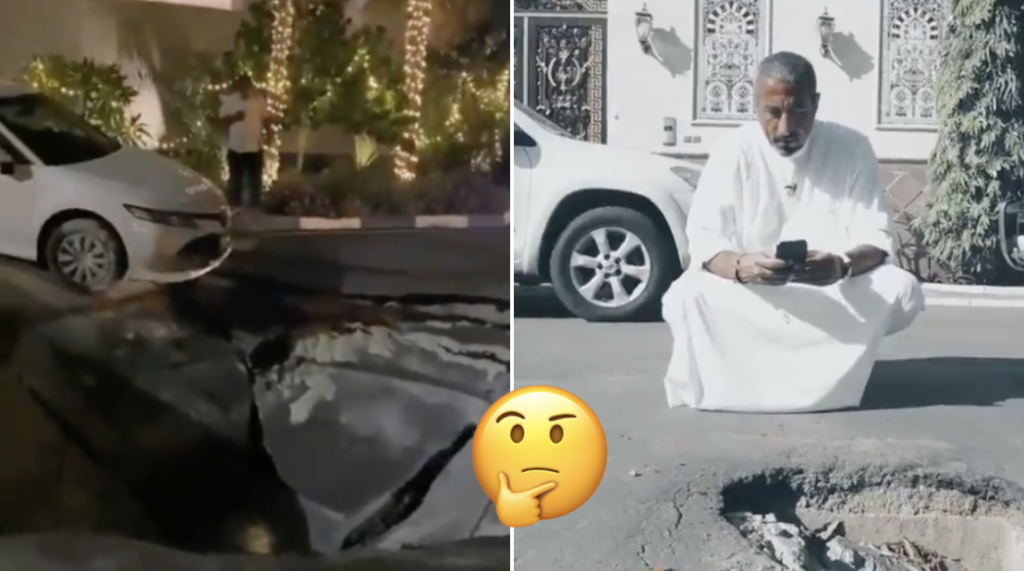 The asphalt concrete on a road in Al Khobar broke and caused major traffic disruption on Sunday evening.
Someone even posted a video online of what the disruption looked like
The Al-Khobar municipality managed to find the reason for the crack (a sewage line) and has been working on fixing the problem.
No injuries were reported.
"قبل قليل ..
انهيار وهبوط الشارع بالقرب من قرية فيلاجو بـ #الخُبَر✨" pic.twitter.com/31uzhiZGv6

— تاريخ مدينة #الخُبَر 🇸🇦 (@khobar_history) April 18, 2021
A lot of discussions are currently taking place on road maintenance
تعرف إنك تقدر تبلغ عن حفرة في الشارع!

تابع جميع الحلقات على Shahid VIP واشترك الآن https://t.co/95sWc75bkQ @shugairi#سين#رمضان_يجمعنا#MBC1 pic.twitter.com/rJZL0HS0Ku

— MBC1 (@mbc1) April 18, 2021