Latest
10 Stunning Photos Of The Taif Rose Season In Full Bloom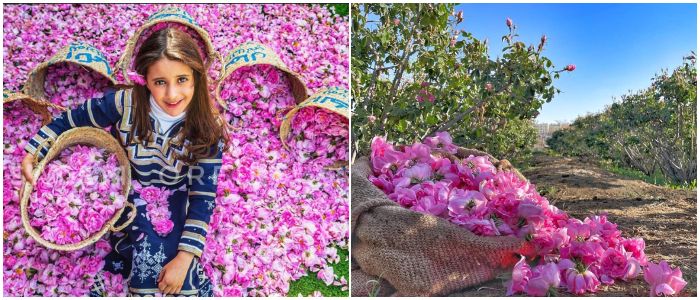 The city of Taif is a sight to behold in the spring months. Taif, perched 1,800 meters above sea level in the Makkah province, is known for its endless rose and flower farms. The mountainous area has a relatively mild climate making it ideal for the beautiful blooms.
Every March and April the Taif rose farms harvest millions of roses, particularly the Damascus rose, to be made into perfume oil, and rose water for cosmetic, medicinal and culinary purposes. The Taif Rose oil is used in Makkah's Holy Kaaba during Ramadan and other special occasions to cleanse and perfume the structure and mosque.
The Taif Rose is an integral part of the city's identity, creating tourism and boosting the economy.
Here are 10 photos of the Taif roses in full bloom:
10. Dessert with a view
9. Pink my ride
8. The roses have to be carefully picked in the early hours of the morning
7. Simply blooming
6. A literal sea of pink
5. Distilling the roses is a serious process
4. A shower of flowers
3. Taif's flower farms are a family affair, a tradition passed along for hundreds of years
2. We can just imagine the fragrance
1.Ramadan Kareem!