Latest
Heavy Rains Are Lashing Parts Of The Kingdom And Authorities Have Issued A Warning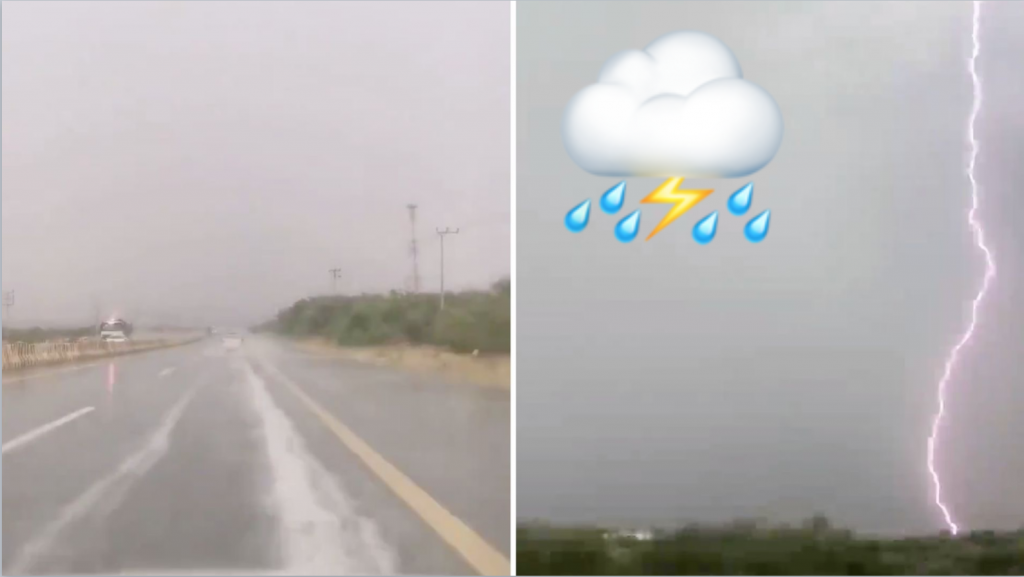 Looks like summer is officially over in Saudi Arabia, as it was announced yesterday that The Kingdom is to expect some heavy rain and thunderstorms over some of its region till this coming Friday, and that people should stay cautious during these weather conditions.
The General Directorate of Civil Defense issued a warning yesterday
المديرية العامة للدفاع المدني تحذر من هطول الأمطار الرعدية على بعض مناطق المملكة ابتداء من مساء اليوم حتى يوم الجمعة القادم 15/ 2 /1442 هـ . pic.twitter.com/L1ITgnDh8M

— الدفاع المدني السعودي (@SaudiDCD) September 29, 2020
It is expected that regions like Asir, Jazan, Al-Baha and Makkah will witness  moderate to heavy rains along with brisk winds that may lead to floods. While areas like Al-Madinah and the Eastern Province are expecting from light to moderate rains with winds.
They asked that everybody living in these regions to be careful and to stay away from areas where floods can form and to follow all instructions issued by civil defense that's to ensure the safety of everyone.
Some videos of the rain storms were shared on Twitter
Thunderstorm in Al Aridhah, Jazan region
Windy rain storm in a village near Damad