Latest
Important Safety Notices Are Being Placed All Over The Grand Mosque To Guide Pilgrims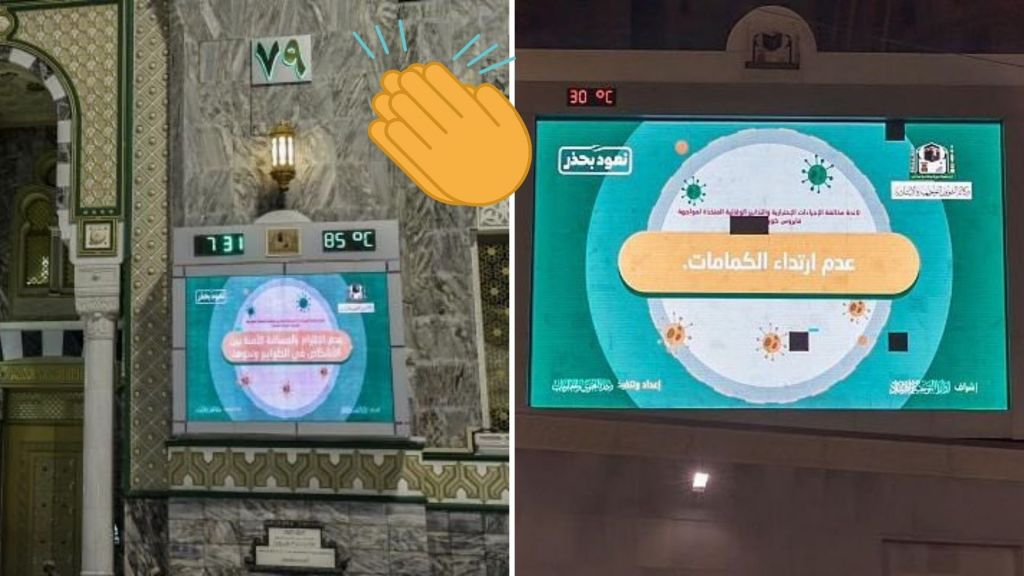 Amazing efforts are being done by Saudi Authorities since the return of Umrah! The latest being having precautionary signs and reminders to ensure the safety of everyone visiting The Grand Mosque.  Things have been going incredibly well with everybody following the rules and safety guidelines, and no cases of COVID-19 has been detected so far, so HATS OFF for that excellent organization 👏🏼
'Returning With Caution' is the campaign for all precautionary guides in The Kingdom
The signs welcomed back Pilgrims to The Holy Mosque, which added to the amazing spirit that returned with Umrah resumption.
It also included some reminders about Umrah rituals, but most importantly some were safety signs and reminders to follow all the precautionary measures, which is essential to avoid things such as unintentional crowding or any interruption to any of the rituals.
Some signs were also there to encourage visitors to keep their masks on for self-protection.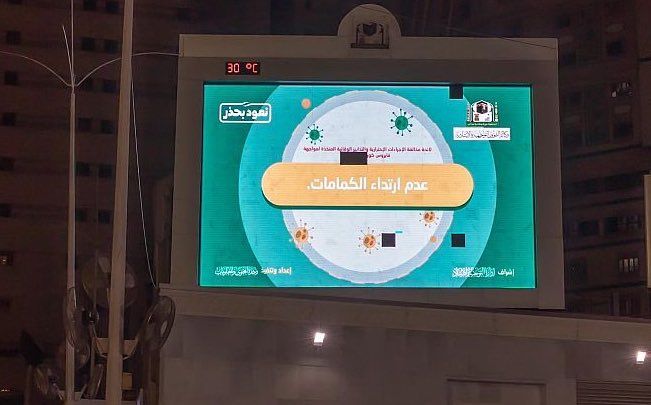 More than 500 employees guiding Pilgrims daily at the Grand Mosque!
COVID cases have been declining lately in Saudi Arabia 🙌🏻
#الصحة⁩ تعلن عن تسجيل (405) حالة إصابة جديدة بفيروس ⁧#كورونا⁩ الجديد (كوفيد19)، وتسجيل (22) حالات وفيات رحمهم الله، وتسجيل (455) حالة تعافي ليصبح إجمالي عدد الحالات المتعافية (324,737) حالة ولله الحمد. pic.twitter.com/fcAsq68xld

— و ز ا ر ة ا لـ صـ حـ ة السعودية (@SaudiMOH) October 10, 2020
We truly hope that this positive impact will remain and with all the efforts that are being put by the Saudi authorities and the people's commitment we will soon be able to get over this tough times 💪🏼