Latest
It's Officially Starting! National Day Preparations Have Been Spotted All Over The Kingdom's Sky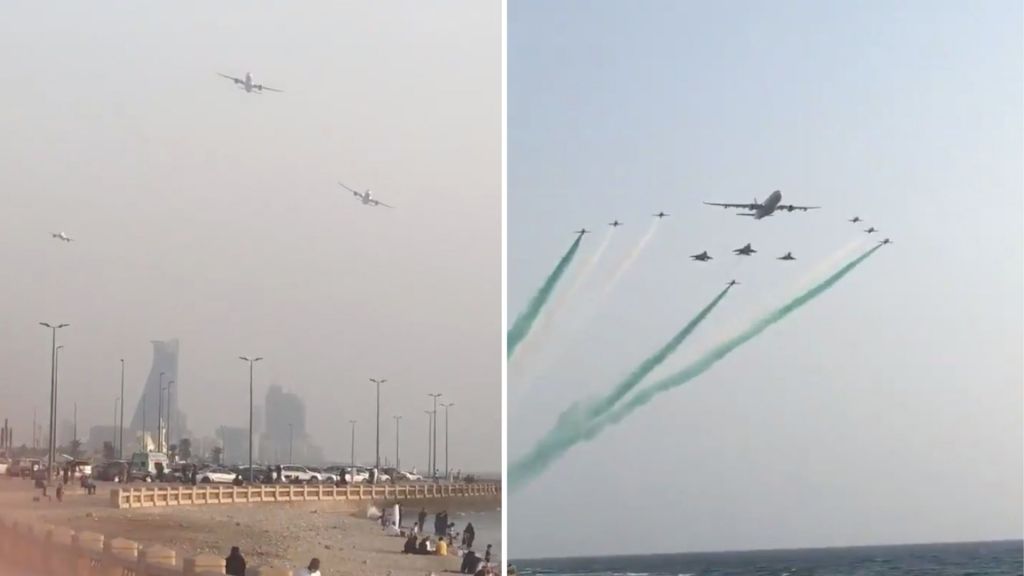 The countdown has officially started for the big day taking place on September 23, as preparations of the annual show preformed by Royal Saudi Air Force has been spotted by the public all over the Kingdom's sky.
It looks like we are in for a show like we've never seen before for Saudi Arabia's 90th National Day!
To add more to the excitement, the official account to the Ministry of Defense in Saudi Arabia posted pictures and videos of their airplanes that have the official logo designed for their 90th National Day celebration, confirming that they have finished their preparation while taking all precautionary measures and are officially ready for the show.
Saudi Royal Air Forces Are Ready for the 90th National Day Celebrations using the hashtag "Protectors of the Nation on the day of the Nation"
Watch this AMAZING Video that Shows How Saudi Royal Air Force Prepared their Aircrafts for The Occasion!
Residents ever since have been sharing their excited reactions on Twitter for the event and all the fun celebrations that are gonna take place on the National Day while expressing their love and gratitude for the kingdom .
The countdown is ON, Twitter is showing major love for Saudi as people are ALREADY tweeting about the big celebrations
The Saudi National Day tells 90 years of prosperity, security, safety and development, to tell a story of love that lasted 90 years for a people, land and king every year and you are well, oh homeland🇸🇦🤍 pic.twitter.com/Ex2cNfXucV

— L. Alzahr (@20iixll) September 20, 2020
https://twitter.com/itsnawaf1111/status/1306641270757117953
Some Even Styled their New IOS 14 Layout to be National Day Themed!
Amazing Pictures from Previous Rehearsals are Being Shared too Making it MORE EXCITING for What's Coming NEXT!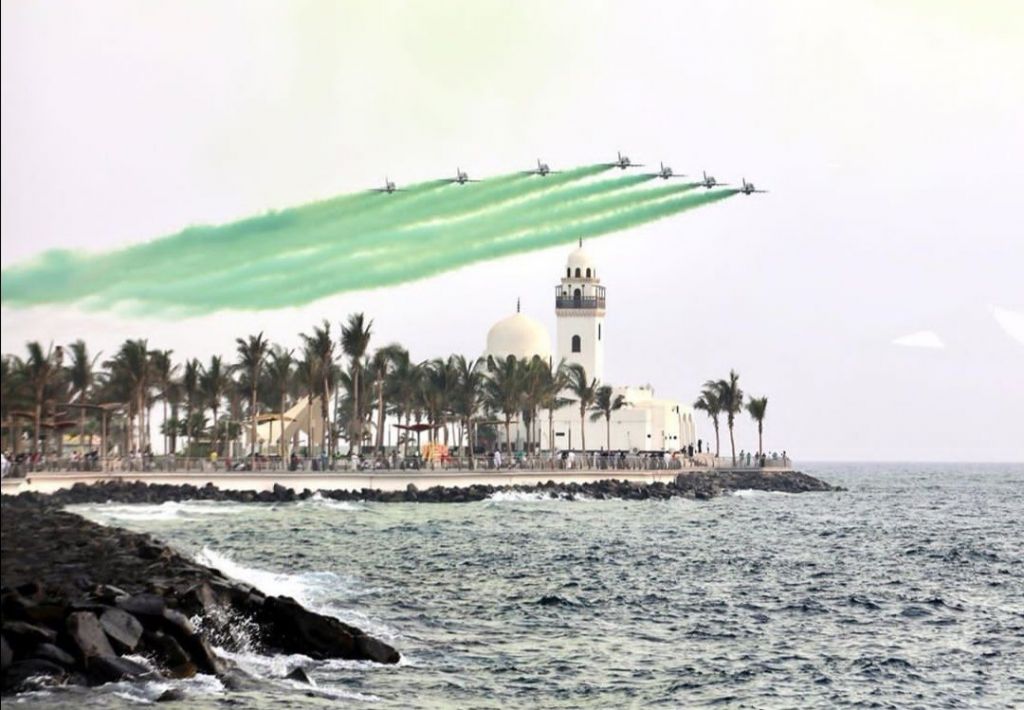 So, if you are as excited as we are for these INCREDIBLE celebrations then mark your calendars for September 23, for you can watch this AMAZING Air show in Riyadh Boulevard at 4pm. If you can't make it  then stay tuned for the Air show live on Saudi TV at 4pm!