Latest
The League Is Back! People Watched The Derby In The Cinema And The Atmosphere Was Amazing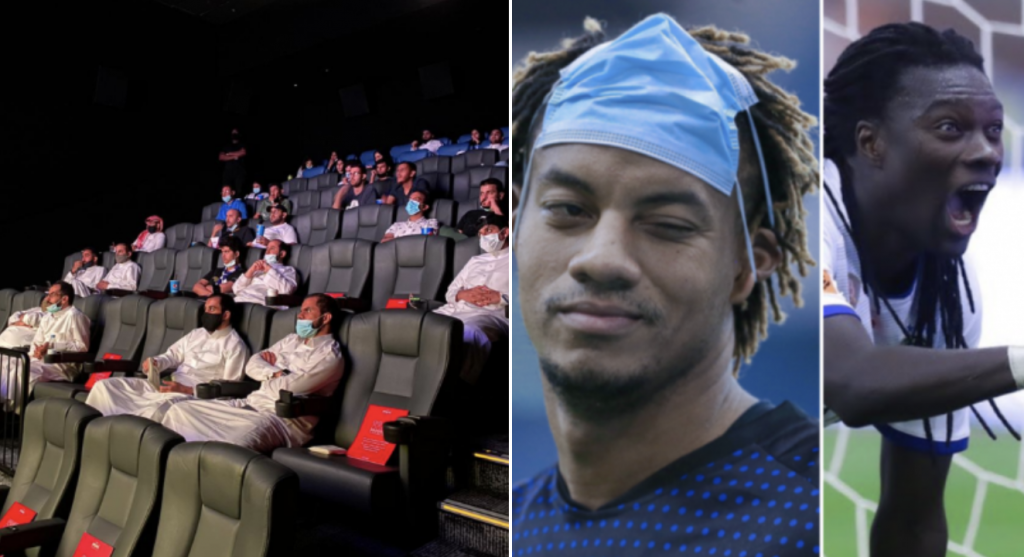 We looooovvveeee movies and we looooovvveeee football even more so it's with GREAT pleasure we announced Saudi theatres are back up and running for the best reason.
After a 4-month hiatus, football the Prince Mohammed bin Salman League is BACK!
Strict social distancing measures were in place as crowds descended on a Riyadh theatre last night for the Al-Nasr and Al-Hilal match, which culminated in Al-Hilal running away with a 4-1 win. The seriously competitive teams put on a great show to an empty stadium but the atmosphere in the cinema very nearly made up for it.
Saudi cinemas, dat you? Cinema-goers wore protective masks for a whole new type of cinema experience
Image via Twitter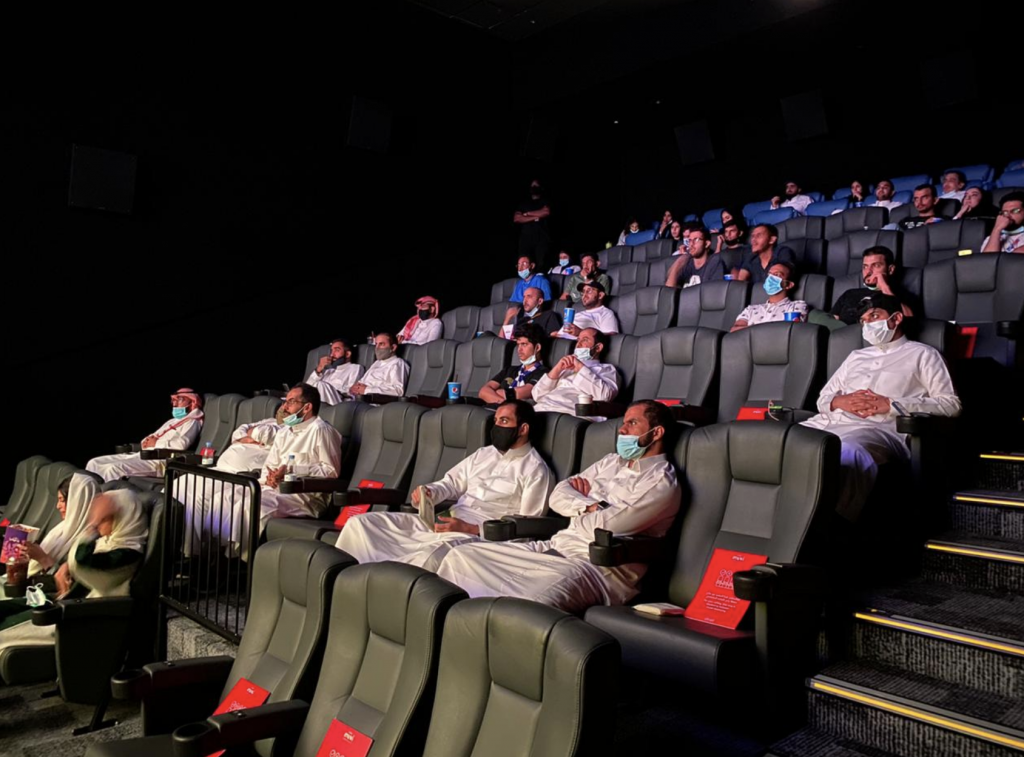 Big queues on opening night were to be expected
Great to see the country up and running and a brilliant atmosphere in the city once more