COVID-19 In Saudi
There's International Support For Saudi's Decision To Limit Hajj Attendance This Year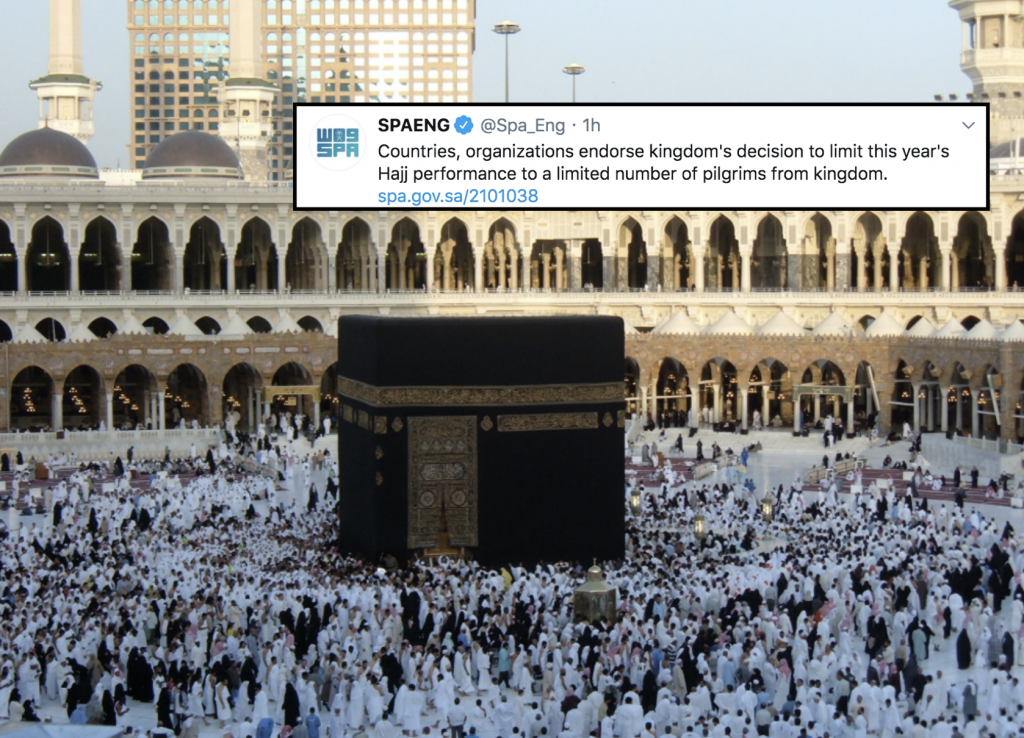 The news many have been waiting for.
The decision for whether Hajj will go ahead has been made. Attendance for this year's Hajj performance will be extremely limited with only a number of pilgrims already residing in The Kingdom permitted to perform the ritual.
Countries, organizations endorse kingdom's decision to limit this year's Hajj performance to a limited number of pilgrims from kingdom.https://t.co/U0wMTQhMyi #SPAGOV

— SPAENG (@Spa_Eng) June 23, 2020
Internationally countries have supported the decision made to protect the health and safety of pilgrims
Authorities have taken time to determine whether to go ahead and the decision has been made with safety at its heart, as COVID-19 is still among us and internationally countries have supported the decision.
UAE General President of the Holy Mosque and the Prophet's Mosque Affairs, Egyptian Minister of Endowments and Alazhar as well as Bahrain's justice minister, ambassador of Djibouti to the kingdom, Egyptian chamber of tourist companies, Egyptian Dar al-Ifta and speaker of Arab Parliament have supported the decision according to SPA.
The decision includes a limited number of pilgrims of all nationalities
Ministry of Hajj: Hajj 1441H Is Decided to Take Place This Year with Limited Number of Pilgrims from All Nationalities Residing in Saudi Arabia.https://t.co/NBpcGz4kmX#SPAGOV

— SPAENG (@Spa_Eng) June 22, 2020