Latest
Smart Robots To Be Responsible For Sterilization Of Grand Mosque In Makkah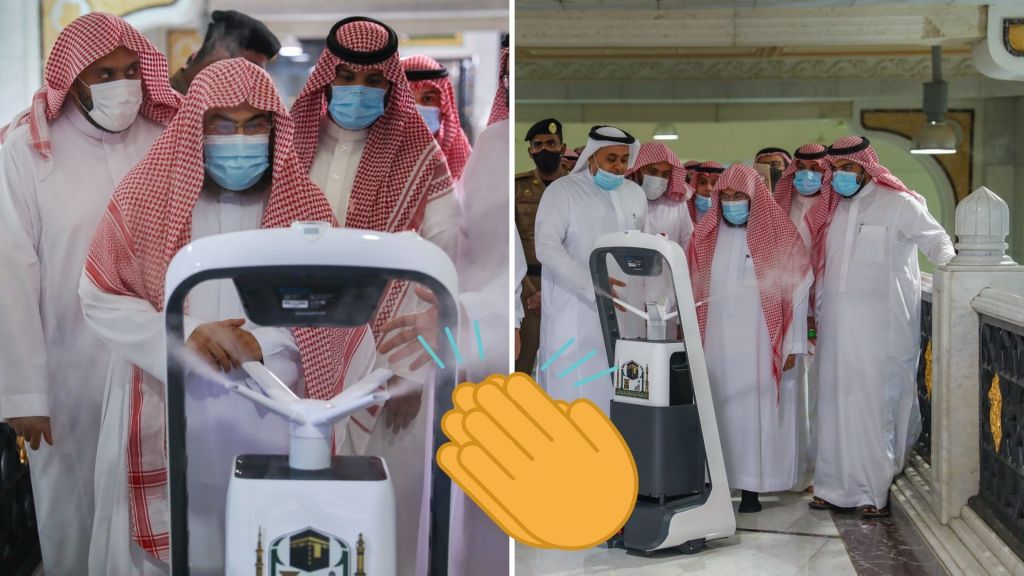 Yes you read right, if you are one of the lucky people to be granted a permit for Umrah you'll be seeing robots roaming around the Grand Mosque in Makkah for sterilization. How AMAZING is that!
These smart robots were launched in the Grand Mosque on Tuesday, October 6, that was with the presence of Sheikh Abdul Rahman Al-Sudais, head of the Presidency for the Affairs of the Two Holy Mosques.
Artificial Intelligence at its finest
The robots will be responsible for sterilization, environmental protection, and indoor epidemic control of the Grand Mosque. They work with Simultaneous Localization and Mapping (SLAM) automation system.
Well, these aren't ordinary robots, they have the COOLEST features that enables it to perform at the highest levels.
They are completely independent and can work from 5 to 8 hours without any external intervention. They also do sterilization on SIX LEVELS and can detect areas that are in need of sterilization, so you can feel protected and at peace while performing the Umrah.
The Robots are fully prepared to get work done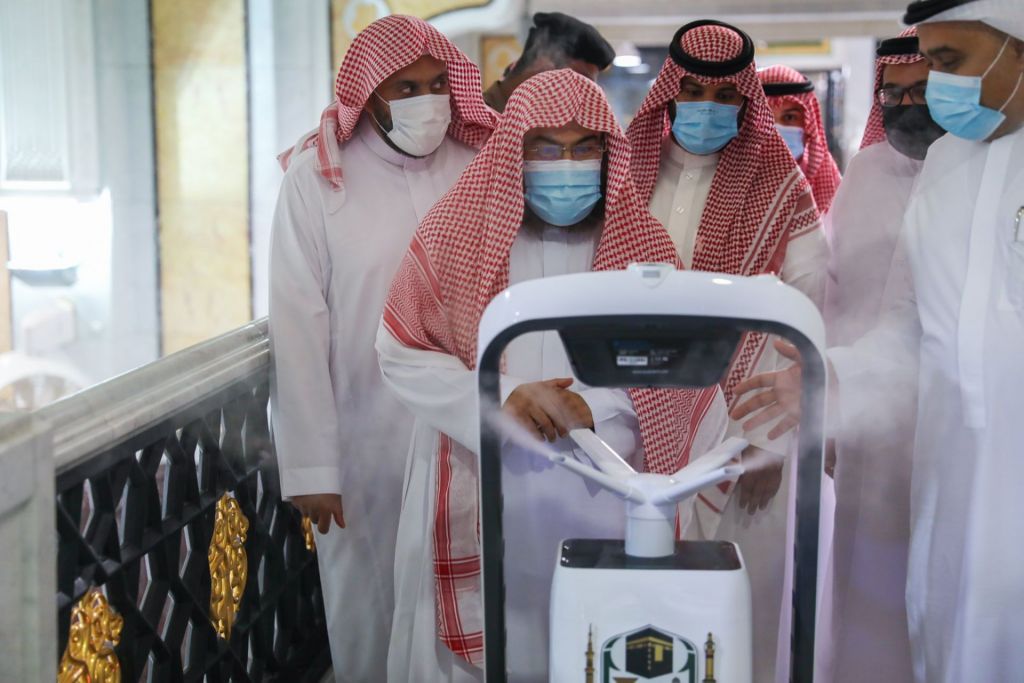 It provides a high level of safety and efficiency to visitors of the Grand Mosque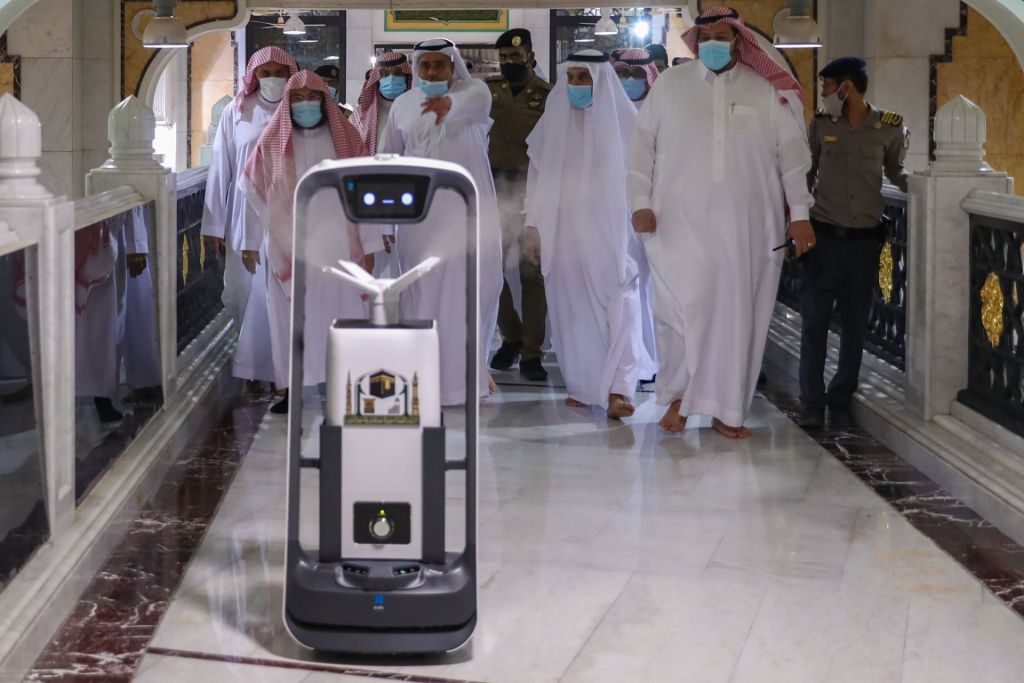 Umrah was resumed earlier this week
These robots come in perfect timing after Umrah was resumed earlier this week after being stopped for 7 months due to COVID-19.
This Sterilization process is part of the massive efforts done by the authorities to ensure the safety of Pilgrims and taking all the precautionary measures to overcome this Pandemic.
So, if you are planning to go perform Umrah soon be assured that you are in a safe and protected environment, and may Allah protect us all and life goes back to normal soon!