Latest
The Top 5 Burger Spots In Riyadh You've Got To Try At Least Once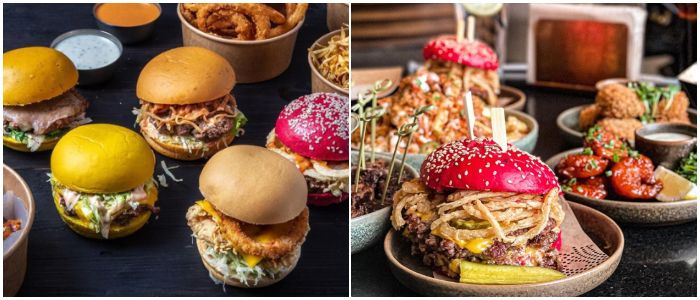 Sometimes you want fine dining and made-to-order steaks, and sometimes nothing will do but a good old-fashioned burger. There's just something so satisfying about a cheesy, juicy burger piled high with your favourite toppings and sauces. There are many burger spots in Riyadh, but some just stand out for their quality of burgers and of course, we can't forget about the sides.
Here are the top 5 burger spots in Riyadh you've got to try out:
This super trendy burger joint serves up not just the yummiest sliders, but also other options like Philly cheesesteak sandwiches and fried chicken and fish burgers too, in case beef isn't your thing. The ambience is always on point and they also serve up delicious salads in case you overindulged.
Sometimes, the simplest places are best. Set up like an old-school diner, Five Guys menu is seemingly simple but you can customize your burger exactly as you wish. One patty or two? Add tomatoes and ketchup but pass on the lettuce? No problem. Their cajun fries are also finger-licking' good and you can wash it all down with the best accompaniment for a burger — their handmade milkshakes.
This little burger joint is big on flavour. First things first, you have to try to Dukkan fries. They're basically a massive pile of fries that are cheesy, crunchy and topped with beef. It's a huge portion so you'll probably want to share so you still have room left for a burger! The burgers will make everyone's tastebuds happy with classic cheeseburgers, a spicy volcano burger for those who want a little heat and even a shawarma themed burger.
Is Salt ever not a good idea? The simple answer is: no. Salt is an oldie but goodie. Their soft sliders never fail to hit the spot, and they're perfectly sized so you can share flavours with a friend whether you like the classic cheeseburger, the fried chicken, or if you want the spicy burger with Cheetos. Major noms. Of course, a big bonus of going to salt is their delicious dessert offerings. Lotus shake, anyone?
This top-rated burger spot in Riyadh is exactly what you'd want in a burger place. Easy, laidback industrial decor, Angus beef and prime rib patties, real cheese not the processed stuff, and the crispiest loaded fries in town — sweet potato fries too! Simplicity meets quality at Section B and that's why it's such a fan favourite.