Latest
Turki Al-Sheikh Asks Followers To Finish The Lyrics To His New Song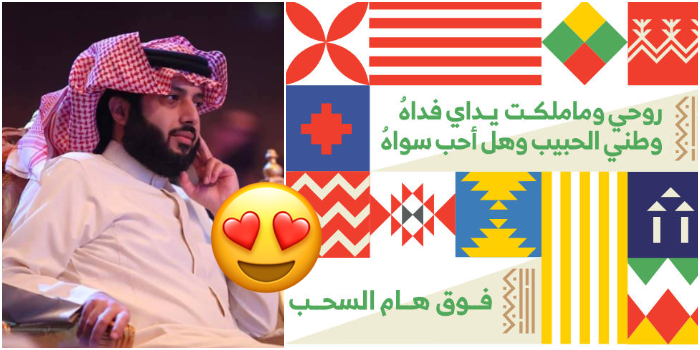 His Excellency Turki Al-Sheikh, announced on his Twitter account the production of a new song entitled #Himma-Hatta-El-Qimmah. The song will be launched on the occasion of Saudi National Day 2020.
Al Sheikh wrote the song's introduction and asked the audience to complete it. The best song lyrics will be chosen so that the song can be set to music and performed.
Saudi poets reacted to the tweet and shared amazing poetic verses.
Here are some of the best versus ….. We can't wait to read rest of the lyrics and then find out who will compose the music and perform the song!
كملو معاي كتابة القصيدة اللي بتكون أغنية #اليوم_الوطني بشعار #همة_حتى_القمة

يا بلادي .. نفتخر بأمجادك
وكلنا همه .. الين القمه pic.twitter.com/vwqyjLXruf

— TURKI ALALSHIKH (@Turki_alalshikh) August 13, 2020
Can't wait to see your amazing poetic verses