Latest
Turki Al-Sheikh Invites A Person Who Looks Alike To Dinner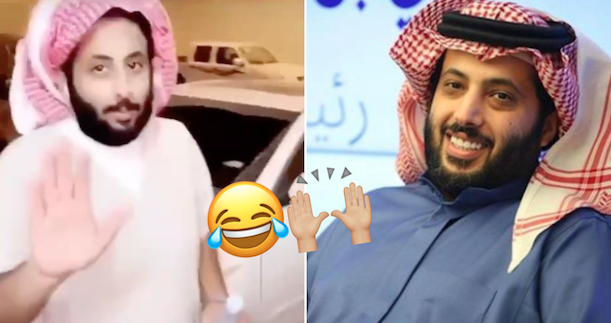 A video clip spread over the past two days showing a young Saudi man who looks like His Excellency Chancellor Turki Al-Sheikh.
Al-Sheikh posted the video via his Twitter account and asked his followers to connect him with this man in case anyone knows him.
The funny part is when the cameraman called the person who looks like Turki Al-Sheikh by the name "Turki Not Al-Sheikh." We can't wait to see what will happen soon between Turki Al-Sheikh and the person who looks like him.
The Video Clip
ياليت يتواصل معي 😂🙏🏻 pic.twitter.com/iEqpWRWLXV

— TURKI ALALSHIKH (@Turki_alalshikh) April 29, 2020
Al-Sheikh wrote the caption "I want to take a picture and have dinner with him"