Fashion
The Saudi Fashion Commission Is Offering The Perfect Mentorship Ever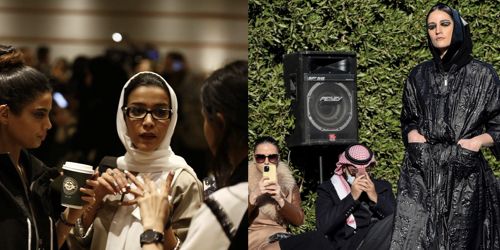 For those who are interested in the budding fashion industry in Saudi Arabia, an excellent opportunity is possible.
The Fashion Commission has announced the launch of the Saudi 100 Brands program to cater to new fashion entrepreneurs
The Fashion Commission has been launched by the Saudi Ministry of Culture and their new Saudi 100 Brands program is a one-year intensive development program for young Saudi businesses trying to make it big in the fashion industry.
The Saudi 100 Brands program covers a wide range of topics including branding, conceptualization, sales performance strategy, public relations and marketing, client identification, innovation and technology, and key leadership skills.
The Saudi 100 Brands program will support the business development of 100 Saudi designers and luxury brands in the fashion world
The purpose is to help deliver Saudi products with an international competitive business advantage. This is in line with the Fashion Commission's efforts to develop the fashion sector in the Kingdom — as well as promote and empower practitioners, creatives and investors in the field.
The international team of experts will include those involved in leading fashion houses such as LVMH, Kering, Valentino Fashion Group, Chanel, Bulgari and Swarovski. Participants can also expect guidance from as experts from Central St Martins, Royal College of Art, Yale, and Parsons.