Sports
A Beehive At The Football Stadium Has Got Everyone Talking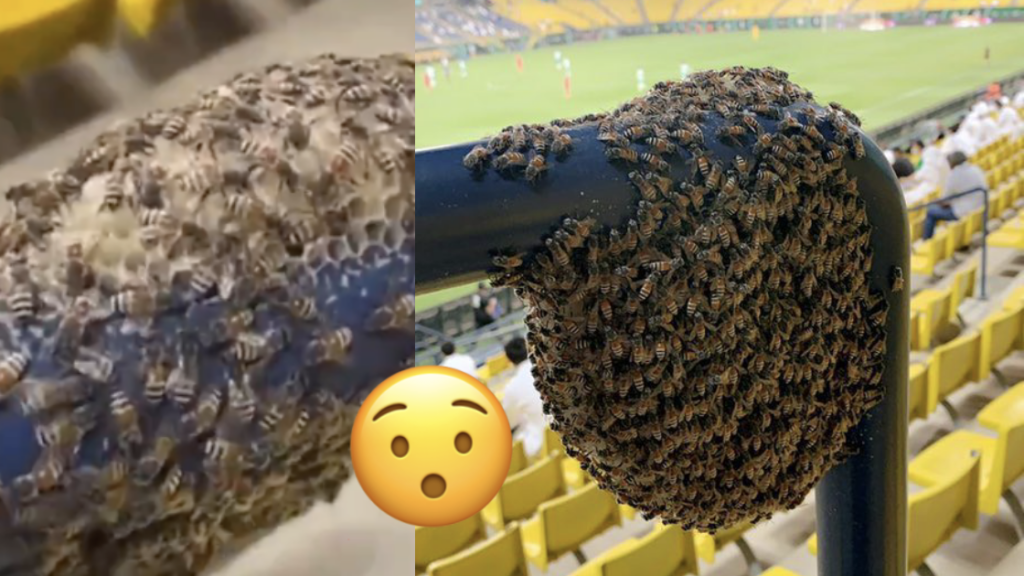 An important football match took place in Riyadh yesterday at the Marsool Park Stadium and was one of the first matches to take place in a while that allowed attendees.
The match was part of the joint Asian qualifiers for the 2022 World Cup and the 2023 Asian Cup
The match was significant for many reasons – Saudi Arabia won 5-0 and it was also the first time in a while that there were attendees – the stadium allowed 40% of the seating to be occupied and only to those who have been vaccinated.
However, the match was being discussed on social media for a very different reason…
Someone shared a picture of the beehive in the stadium
خلية نحل في المدرجات !😂 pic.twitter.com/3mCOnDE9Jq

— نواف التميمي 📊. (@Nawaf_STATS) March 30, 2021
And people had a lot to say
نصر عسل 🟡🔵🍯
و
عسل النصر🍯🟡🔵
و
خلية نحل🍯🍯
في
ساحة النصر🟡🔵 pic.twitter.com/3Moulqeob3

— ماجد العتيبي💛🇺🇦 (@az3_dqe) March 30, 2021
Great content for tiktoks!
من كثر الانقطاع من الجمهور أصبح ملعب النصر العالمي مرسول بارك خليّة نحل🤣🤣🤣
ياعالمي ياعسل💛💙 pic.twitter.com/Wnp2zscHQN

— أبو عزوز (@almshahraboazoz) March 31, 2021