Sports
It's Official: Saudi Arabia Will Be Hosting The 2034 Asian Games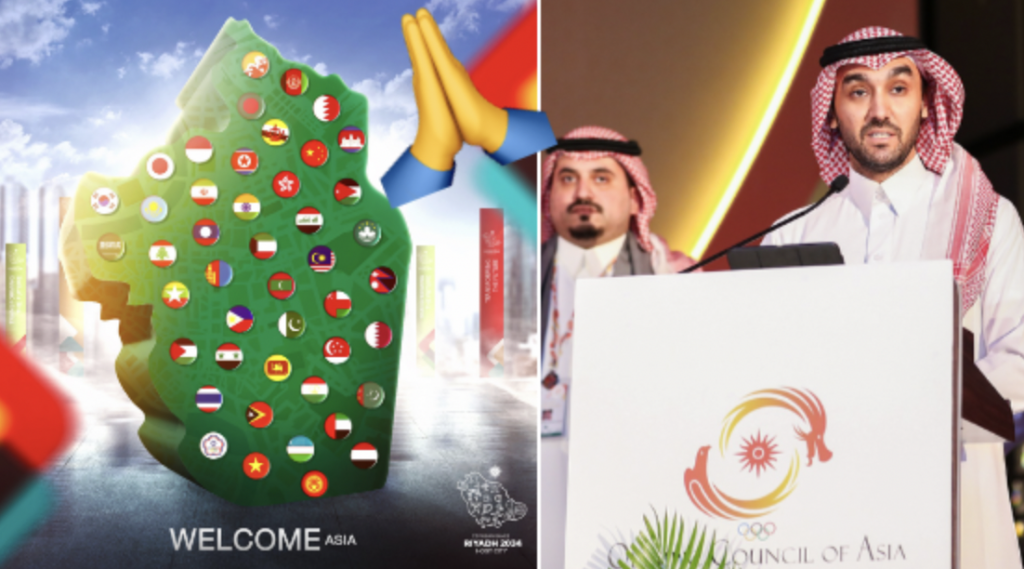 On Wednesday, this week, the General Assembly of the Asian Council met to select the host city for the 2030 Asian Games and, interestingly, also ended up picking the hosts for 2034.
And it is now official –  Riyadh will be hosting the 2034 Asian Games!
Saudi Arabia was participating to host the Asian Games this year, but the OCA reached a deal that Doha will host the 2030 edition of the Games and Riyadh will host 2034's.
"That means no winner, no loser," says OCA president Sheikh Ahmad Al-Fahad Al-Sabah of Kuwait said. "Thank you, Asia, for solidarity and coordination."
📸 | انطلاق الجمعية العمومية للمجلس الآسيوي بمشاركة وفد #الأولمبية_السعودية وفريق ملف #الرياض2030، إذ سيتم التصويت على اختيار المدينة المستضيفة لدورة الألعاب الآسيوية 2030 pic.twitter.com/bL79XysMmi

— Saudi Olympic | الأولمبية السعودية (@saudiolympic) December 16, 2020
The Asian Games a multi-game sporting event that brings together the athletes of all of Asia. It is organized once every four years by the Olympic Council of Asia and under the supervision of the International Olympic Committee.
#الرياض2030 🇸🇦📸 pic.twitter.com/aUDCrANvt5

— Saudi Olympic | الأولمبية السعودية (@saudiolympic) December 16, 2020
Prince Fahd bin Jalawi bin Abdul Aziz has told athletes that all will be welcome in Saudi Arabia for the 2034 Asian Games, no matter where they come from.
"We are talking about sports and sports people are welcome to come to Saudi Arabia in any event," Prince Fahd said. "We already hosted a lot of international events and there were participants from countries with which we don't have any diplomatic relations with."
#الرياض_تستضيف_آسيا 2034 🖌️🇸🇦 pic.twitter.com/jN6AA6wTXw

— Saudi Olympic | الأولمبية السعودية (@saudiolympic) December 16, 2020