Sports
Riyadh Has Submitted A Detailed Nomination To Host The 2027 AFC Cup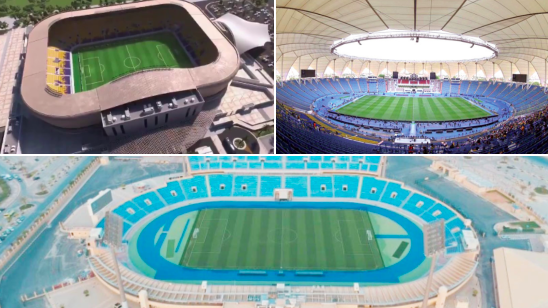 The Asian Football Confederation (AFC) has received Saudi Arabia's nomination application for hosting the 2027 AFC Asian Cup.
Qatar and Saudi Arabia are among the five countries that have bid to host the 2027 AFC Asian Cup. Others include India, Iran, and Uzbekistan.
Mohammed Kattan, the Saudi ambassador to Malaysia, and Fahd Muhammad Kafoud, Qatar's ambassador to Malaysia, have submitted the necessary documents to the AFC headquarters in Kuala Lampur.
☑️ تسلّم الاتحاد الآسيوي لكرة القدم ملفي الترشيح المقدمين من الاتحاد السعودي لكرة القدم @saudiFF والاتحاد القطري لكرة القدم @QFA من أجل استضافة نهائيات #كأس_آسيا 2027.

طالع التفاصيل ⬇️https://t.co/YZqlGBVmkl

— كأس آسيا (@afcasiancup_ar) December 14, 2020
The 2023 edition will be held in China, after the decision of the General Assembly during its meeting held in Paris in June 2019.
The host country for the 2027 AFC Asian Cup will be announced in 2021.
The file submitted by the Saudi Federation to host the 2027 AFC Asian Cup includes 5 stadiums in Riyadh: the king Fahd Stadium, the Prince Faisal bin Fahd Stadium, the Marsool Park Stadium, the Qiddiya Stadium, and the new Riyadh stadium.