Sports
The Kingdom Is Hosting Its First Ever Professional Women's Golfing Tournament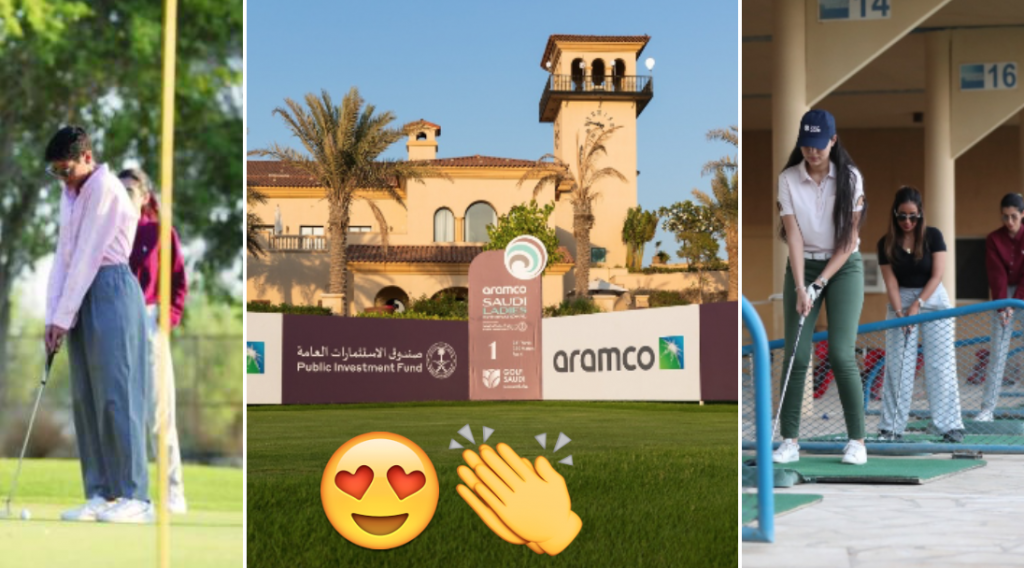 It is going to be the first sporting event to take place in Saudi Arabia since the start of the COVID-19 crisis but that is not the only reason why it is going to be special.
To continue with its efforts to support women in sports, the Kingdom is now hosting its first i
ts
international 
women's 
golf championship 
The tournament is taking place between November 12 to 15 in King Abdullah Economic City and is going to include some of the world's best players such as Beth Allen and Carly Booth.
الجولف سيعود للسعودية🏌🏻‍♀️🇸🇦 استعدوا لعرض رائع لبطولتين على التوالي مع بطولة أرامكو السعودية الدولية للسيدات المقدمة من صندوق الاستثمارات العامة (12-15 نوفمبر) وفريق سيدات السعودية الدولي المُعلن حديثاً (17-19 نوفمبر). نحن على وشك أن نشهد التاريخ 🙌🏼
—#السيدات_أولاً pic.twitter.com/4ynShmsXoS

— Golf Saudi جـولـف الـسـعـوديـة (@Golf_Saudi) September 28, 2020
The CEO of the Women's European Tour, Alexandra Arms, said: "By hosting the first women's tournament and inviting the biggest names in the game world to participate, the world can see what Saudi Arabia offers to the game and its visitors."
The total prize money is just a little over a million and a half dollars!
ستستضيف أول بطولة دولية نسائية للجولف

وبمجموع جوائز مالية تصل إلى 1,5 مليون دولار

وتعتبر ثالث أكبر جائزة ضمن بطولات  الجولف النسائية في العالم

لاعبة الجولف العالمية ايمي بولدن هي سفيرة بطولة النسائية الدولية للجولف بالسعودية pic.twitter.com/ng7toCMswR

— Wael (@Aljehani_85) September 28, 2020
Aramco has announced that it will be sponsoring the tournament
أعلنت جولف #السعودية اختيار أرامكو السعودية، رائدة شركات الطاقة والكيميائيات المتكاملة على مستوى العالم، راعيًا لأول بطولة نسائية دولية للجولف في المملكة. pic.twitter.com/AwmbfiEney

— Hassan Al-juhani. (@mushtie3) November 10, 2020